Would you like to give your home a complete makeover? Are you weighing the pros and cons of an extensive remodeling project? By partnering up with reliable whole-house remodeling contractors in Northern OKC, your project will provide you with full customization, heightened functionality, streamlined looks, and other important advantages.
Is a whole house renovation worth it?
While it's difficult to say how much of a ROI you could expect from your particular project, it is certain that a whole-house remodel brings multiple benefits. If you're planning to live in your house for a while, you'll get a range of amazing perks to enjoy. Since every part of the home will be updated based on your wishes, you'll get much more convenience and flexibility.
If you're planning on putting the property up for sale in the near future, you can also count on selling it for more. The ROI depends on how much you invest in the first place. You can maximize it by carefully choosing which parts of the project to spend more on and which ones can do with a modest investment. The guidance of an experienced contractor will be very helpful here.
What are the benefits of renovating the whole house?
Here are some of the amazing things that can come out of your remodel.
Complete personalization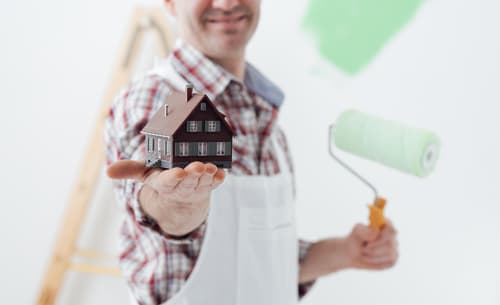 If your home is more than a few years old, the chances are that your needs have changed since you first moved in. Maybe you're running out of storage space or you need an extra children's bedroom. Contractors base every element of the design on a homeowner's individual lifestyle and taste, so they'll take your specific wishes into account.
Elevated appearance
If it's been a while since your home was last renovated, you'd probably like it to look more modern. With a whole-house remodel, you'll be able to update its appearance from top to bottom. You can add fashionable upgrades that will bring a stylish and current flair to your home.
Enhanced functionality
Apart from the boost in aesthetic appeal, the project will also give your home a usability boost. For example, you may have come to realize that your kitchen layout doesn't work in your favor. You can now change it up so it's more practical. And this goes for every aspect of the home. Now's the perfect time to make it fully conform to your requirements.
Lower energy consumption
Updated doors and windows, better insulation, and brand new appliances will all contribute to the energy efficiency of your home. Not only will you be protecting the environment, but you'll also spend less on utility bills.
Increased property value
Your updated, gorgeous home will definitely spark the interest of prospective buyers, so you can expect to sell it faster when the time comes. Coupled with strategic virtual staging, you'll sell it for more because upgrades such as a newly remodeled kitchen or an additional bathroom make a great impression on buyers.
Who are the best whole-house remodeling contractors in Northern OKC?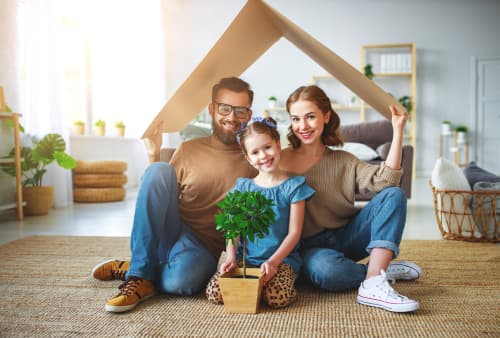 Here at Ten Key Design Build, a team of seasoned remodelers brings you stunning, lasting results. We take a design-build approach to make sure every facet of the remodel runs smoothly. With our help, the process will be effortless and enjoyable for you. You can take a tour of the Oklahoma Railway Museum or simply relax while we do the work.
Our designers will be in charge of drawing up precise plans, which you'll tweak until they're fully adjusted to your preferences. You'll browse a wide variety of quality materials and fixtures to find the ones that perfectly complement the style you're going for. Our trained builders will then bring the design to life using time-tested methods.
Call us today to discuss the features of your whole-house overhaul and take the first step toward upgrading your home!