When it comes to modifying your living space, opting for ecologically responsible solutions not only benefits the planet but it also gives your home an interesting and innovative new style. The idea of eco-friendly renovation has emerged as a necessity in recent decades, and has become a beacon of creativity for many homeowners looking for a fresh take on interior design while simultaneously reducing their carbon footprint in a time when sustainable practices are gaining popularity.
If you don't know where to begin, you can rely on experienced home builders in Nichols Hills to provide ideas and valuable advice on different options for transforming your home with sustainable solutions. After you're ready to make an informed decision they can make your vision come to life with a modern home addition or remodeling project.
What is environmental remodeling?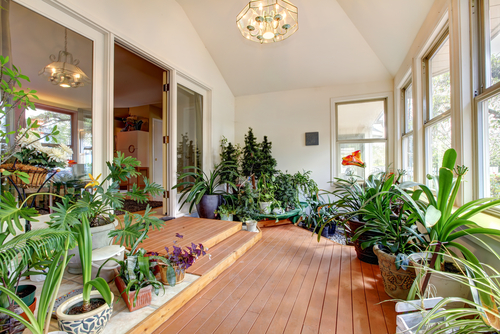 Environmental remodeling, often referred to as "green remodeling," encapsulates the idea of creating living environments that align with the rhythm of nature . Eco friendly practices embrace and integrate sustainable materials, energy-efficient technologies, and responsible construction methods. By blending all these elements, homeowners can cultivate a space that harmonizes modern comfort with ecological mindfulness.
Crafting your personal, sustainable haven
So let's dive into the main question: "How can I make my home more sustainable?" The journey toward a greener home starts by embracing a holistic approach. Begin by assessing your current energy consumption patterns and consider choosing energy-efficient appliances, LED lighting, and smart thermostats that adapt to your preferences while minimizing wastage.
It may not seem like it, but the materials you choose can make a substantial impact. Reclaimed or recycled building materials can help reduce demand on new resources while Low-VOC (Volatile Organic Compounds) paints and finishes enhance indoor air quality and minimize the release of harmful chemicals into the environment.
Another integral aspect of sustainability is water conservation. Installing low-flow faucets and showerheads, along with dual-flush toilets, can significantly reduce water usage without compromising on functionality.
The power of local touch
Supporting local artisans and suppliers not only strengthens the community but also contributes to sustainability. Locally sourced materials and products help reduce the carbon footprint associated with transportation and support businesses in your area.
Bringing nature in
Green spaces inside your home can establish a sense of seamless connection with nature. Think of ways to integrate indoor plants that purify the air and infuse vitality into your living spaces. You can reduce the need for artificial lighting and heating by exploring the concept of solar passive design and allowing natural light and heat to penetrate your home. 
A lasting impact
Eco-friendly remodeling isn't a fad – it's not even a trend. Commitment to sustainable practices means creating a better future for ourselves, our children and the planet. By making a conscious choice to adopt sustainable practices you will not only enhance the value and aesthetics of your home but also have a positive impact on the world around us.
It doesn't matter if you live in a bustling urban jungle or a serene neighborhood – the principles of environmental remodeling resonate universally. So, as you embark on your green remodeling journey, remember that each mindful decision you make is a step toward a more sustainable future and harmonious lifestyle.
After all, your home is the embodiment of the values you stand for and your aspirations. And what better way to express those values than through a sustainable home that presents a testament to the beauty of environmentally conscious living?
Where can I find high expertise home builders in Nichols Hills?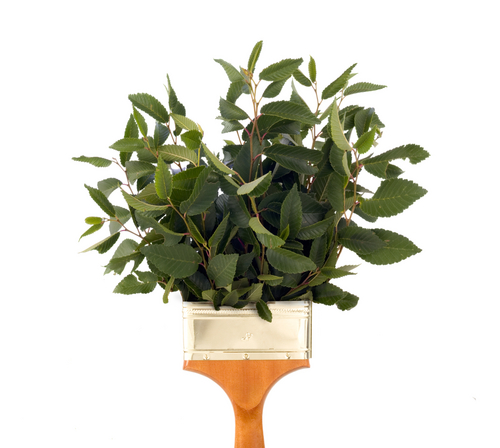 When the time comes to turn your remodeling dreams into reality, the know-how of a seasoned contractor can make all the difference. At Ten Key Home & Kitchen Remodels, we're dedicated to improving your living spaces with unparalleled craftsmanship and innovation. Our team brings years of experience to the table, ensuring that your home remodeling project unfolds seamlessly from conception to completion.
We offer a wide range of remodeling services to accommodate all your needs and wishes. Maybe you've been dreaming about the serenity of a home office library, where productivity and relaxation coexist harmoniously. Or perhaps, you need ideas and solutions for breathing new life into your neglected attic by repurposing this versatile space. Or maybe you've been eyeing those innovative solutions for creating a smart home where technology seamlessly intertwines with everyday living. 
Whatever the case, we're here to meet your needs and surpass your expectations. Whether your home is close to Anderson Park, or anywhere else in the neighborhood, we're ready to hear about your vision. Call us today to schedule a consultation.