Adding square footage to your home is a fulfilling project that can substantially enhance the value of your property in Oklahoma City. Yet this process is often overwhelming since it requires creative design ideas, determining a budget, and finding professionals who specialize in room additions.
So, what can you do to prep for a major home renovation? Keep on reading if you're interested to learn more about proven methods that will help you conquer your next project with ease.
How do I prepare my house for an addition?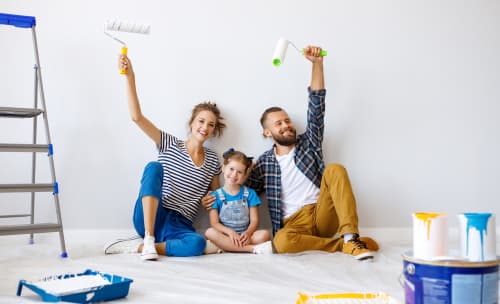 Even though the construction mantra says that executives dream to finish a project within a given timeline and budget, the key element to achieving this goal is to be organized.
To make your home improvement project a success, make sure you put the following advice to use:
Step #1: Define your remodeling needs
You feel cramped and it's becoming increasingly difficult to move around? Or perhaps you'd like to boost your storage capacity? Defining your remodeling requirements well in advance is essential to achieving desired results.
Step #2: Establish a realistic budget
If you don't know the cost of an upcoming project, a little research is a vital step before contacting a builder. Get a sense of what you're trying to achieve from the project, and think about the features you'd love to incorporate into your new bathroom or cooking area. A realistic budget will help you avoid overspending and keep your expenses in check.
Step #3: Get your family ready
Even minor repairs can affect your daily routine, let alone rearranging the existing floor plan. This is why looking for alternative housing options over the course of the project is always a smart idea. It might be best to stay with friends or relatives, and if you're working with seasoned contractors, you might even be able to go on vacation.
Step #4: Think of your kids and pets
However, if you decide to stay, make sure you have a thorough plan on how to do it safely, especially when it comes to kids and pets. Remember to designate a play area for children and a separate entrance for workers, so their tools don't get into non-work areas.
Step #5: Store fragile belongings from the work site
Whether you are renovating a bathroom, updating a kitchen, or expanding your home, safeguarding your valuable possessions and storing them offsite during the remodel is crucial. Despite a remodeling team's best efforts, there's a lot that can get damaged or misplaced during a project. Make sure to sort out your most delicate belongings before the work begins.
Step #6: Anticipate setbacks
Major renovations rarely go according to plan. They come with additional repair costs, and delays, and impede your daily activities. Yet, knowing how to handle them will save you a lot of trouble. For example, adding an entire second floor is a complex project, and having a general understanding of the process might make it easier.
Though no one can prepare you for what's to come, the sooner you bring in experienced contractors on site, the faster you'll know what to expect and build the home you've always wanted.
Where in Oklahoma City can I find dependable room addition experts?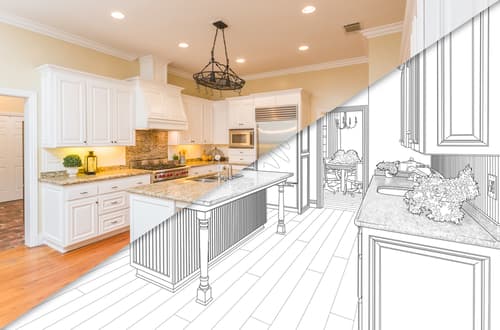 Ten Key Design Build is a locally-operated business with years of experience in the field, committed to bringing your vision to life. We've been providing local residents with a range of custom home remodeling services, to make your home in Downtown Oklahoma City and surrounding areas more comfortable, functional, and enjoyable. Whether you want to add a second story above the garage or convert your attic into an upscale home office, we'll take your style and requirements into account, create a personalized plan, obtain necessary permits, and complete all construction work on schedule.
Contact us today and reap all benefits of professional home expansion!