There's no doubt about it: full-scale kitchen remodels are large, time-consuming projects, which require a number of careful considerations. However, they are also immensely rewarding, especially if managed by a reputable full-service remodeling company.
Countertops are one of the most visible and most frequently used elements of your kitchen. The huge selection of countertop materials and colors available nowadays is enough to make anyone feel overwhelmed. Efficient kitchen remodel services in OKC can help you overcome this and other kitchen renovation challenges.
You can also rely on our top expert tips to help you purchase the countertops that match your lifestyle and preferences. Watch the kitchen of your dreams take shape and have fun putting it together!
What is the best material to use for kitchen countertops?
It's easy to feel overwhelmed with the wide variety of countertop options on offer. Luckily, you can make sense of the different countertop materials if you get to know the perks and downsides of each. Take a closer look: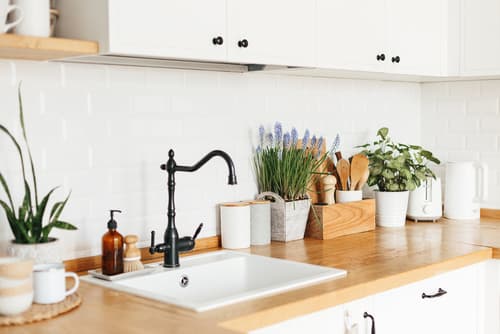 Wood
The timelessly beautiful wood brings in warmth and a natural vibe. Although it's susceptible to scratches, cracks, and water damage, it can have a long lifespan if you regularly sand and reseal it.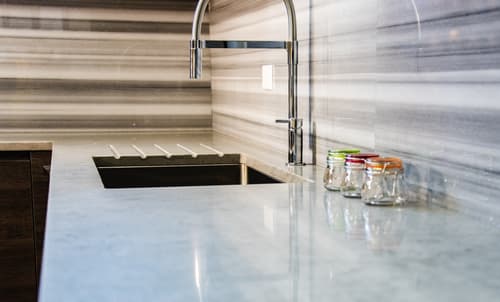 Granite
This durable and resilient natural stone has long been THE countertop material for homeowners who prioritize quality. It's extremely durable and resilient (you can put a hot pan right on it), and it comes in a huge array of colors and styles. However, Granite does tend to be one of the more expensive options. You also need to make sure it is sealed properly to avoid staining, and fissures or other flaws may occur naturally.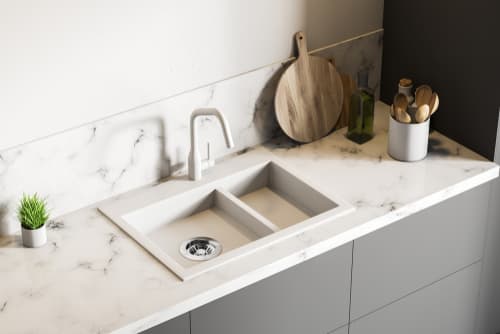 Marble
Marble is a luxury commodity coveted for its one-of-a-kind veined appearance and resistance to both heat and water. On the other hand, this stone material is pricey, heavy, hard to install and repair, and susceptible to staining.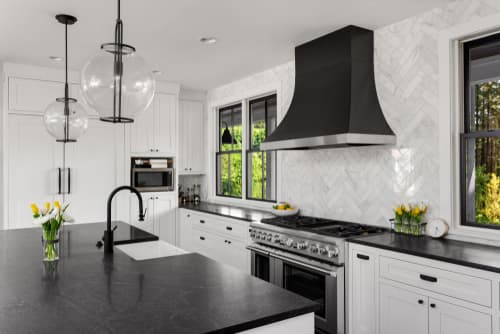 Soapstone
This stone is typically dark grey in color, with a distinctive pattern. The imperfections that may appear on it over time can actually contribute to its appealing quaint look. Its maintenance involves regular oiling and sanding.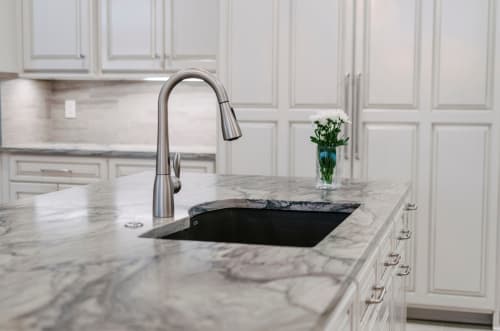 Quartz
Quartz allows for easier installation compared to other natural stone materials. It's also simpler to care for. Unlike granite, its surface is homogenous, with no imperfections. However, although heat resistant, you would not want to set a hot pan or pot directly on Quartz very long, and it is as costly and heavy as its other stone counterparts.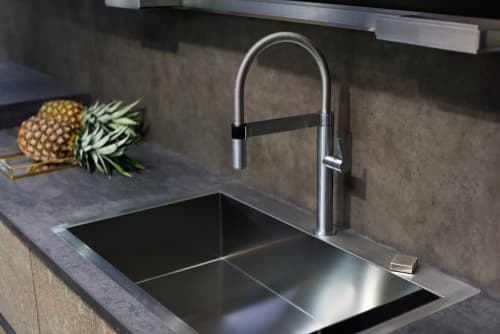 Concrete
This material lends itself well to extensive customization, both in shape and color. It's impervious to scratches and heat. On the flip side, it's expensive and it might get damaged if it isn't sealed well.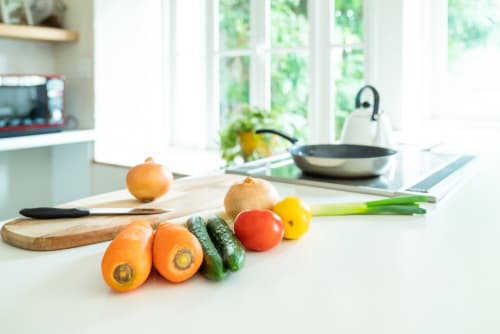 Solid-surface
This artificial, acrylic-based material is mid-priced and sold in a multitude of colors and styles. Even though it's stain-proof and easy to clean, heat may still damage it.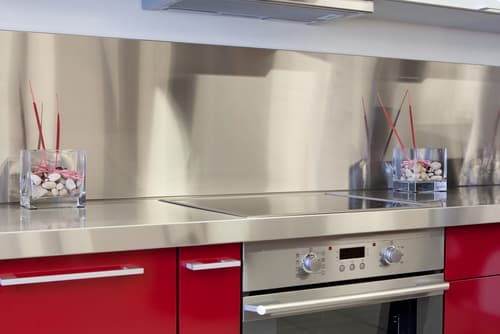 Stainless steel
This material can help you replicate the look of a professional kitchen if that's what you're into. It can be cleaned effortlessly and it's immune to heat. Its disadvantages are the high price and a tendency to scratch.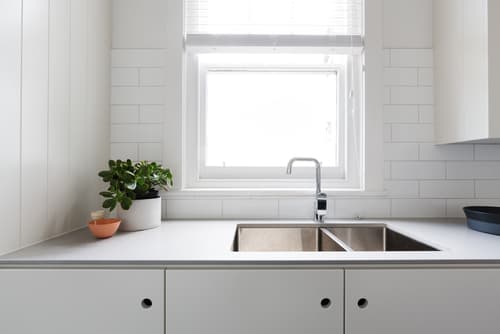 Laminate
This man-made material makes cleaning a breeze. It is available in a wide range of color swatches. It's one of the more affordable countertop surfaces, but additional personalization may add to the price. Chipping, scratching, and other types of damage may occur over time.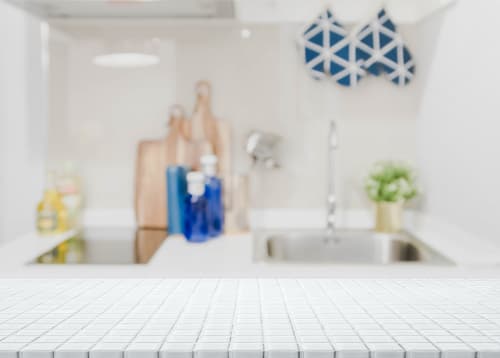 Ceramic tile
If you choose ceramic tile, your countertop surface will shine beautifully under task lighting. Apart from being decorative and fairly inexpensive, tile also holds up well against heat. That said, it can easily crack if hit and grout is notoriously hard to maintain.
Where can I find reliable kitchen remodel services in OKC?
Nothing beats the feeling of preparing delicious meals in a gorgeous, streamlined, and customized kitchen space. Here at Ten Key Home & Kitchen Remodels, our team of qualified professionals will handle every facet of your kitchen remodel, from the initial planning and design to prompt and successful project finalization.
Apart from working with you to come to the right countertop design, our remodeling crew will guide you through the other stages of your kitchen renovation, too. For example, count on us to help you choose a durable kitchen sink and a stylish backsplash design that will complement your countertops perfectly.
Whether you'd like to carry out a kitchen, bathroom, or whole-house remodel in Heritage Hills or elsewhere in Oklahoma City, we're at your disposal. Take a good look at your home before because the after will be a complete 180!