A kitchen remodel can be an exciting and rewarding experience that provides you with the opportunity to create the space of your dreams. However, it can also be a complex undertaking, with a lot of potential pitfalls to avoid. To ensure your project goes without a glitch, it's important to hire reliable specialists in kitchen remodeling in Rose Creek.
However, being aware of the most common kitchen remodeling mistakes can help you ensure everything goes smoothly from start to finish. Read on and find out what they are.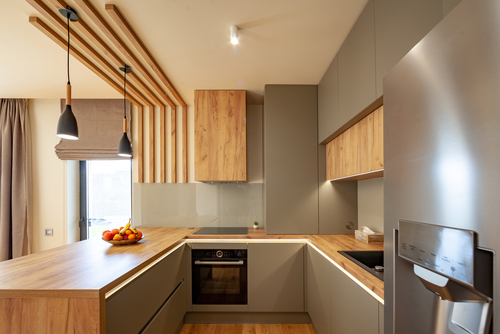 What should I avoid in a kitchen remodel?
Some common mistakes can lead to delays in your project, cost overruns, and unsatisfactory results. Check out these 7 mistakes to avoid and stay on top of everything:
Starting without a clear plan
One of the biggest mistakes you can make is starting without a clear plan in place. Before you begin tearing down walls or ripping out cabinets, take the time to develop a detailed plan that outlines your goals, budget, timeline, and desired outcomes. You should take into account your personal style, the layout of your space, and any unique features or challenges that may impact your design.
Neglecting functionality
While beauty is essential, it's also important to ensure that your space is functional and meets your needs. Consider how you use your space and make sure that you take into account important features such as storage, counter space, and appliances.
Ignoring lighting
Lighting is an often-overlooked aspect, but it can have a significant impact on the overall look and feel of your space. Adequate lighting is essential for safety and functionality in the kitchen, and you can also use it to create a welcoming and inviting atmosphere. Make sure to incorporate a mix of task, ambient, and accent lighting into your design to achieve the desired effect.
Overlooking storage needs
Storage is another important thing to consider. It's essential to ensure that you have enough room for all your kitchen supplies, including pots and pans, dishes, utensils, and pantry items. Consider incorporating a mix of cabinets, drawers, and open shelving to maximize your storage space and make it easy to access your supplies.
Choosing the wrong materials
Selecting the right materials is crucial for achieving the desired look and quality of your space. However, choosing the wrong materials can lead to disappointment and frustration. Consider factors such as durability, maintenance requirements, and cost when selecting materials for your cabinets, countertops, flooring, and backsplash.
Ignoring the importance of workflow
The layout of your kitchen should be designed to optimize the flow of traffic and ensure that you can complete tasks efficiently. Consider the placement of appliances, the location of the sink, and the amount of counter space when planning your layout.
Rushing the process
Finally, try to avoid rushing the entire process. Taking the time to plan, select materials, and work with experienced professionals can help ensure that you successfully finalize your project.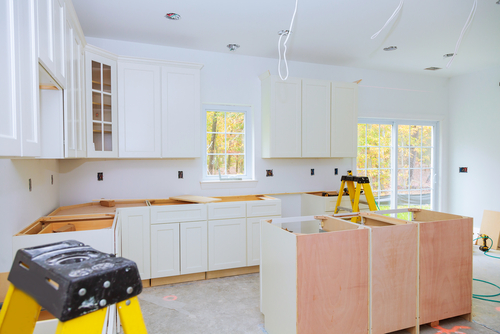 Who are the leading specialists in kitchen remodeling in Rose Creek?
Whether you're looking to design a kitchen that's more spacious, wondering about the advantages of open-space kitchens or why installing a kitchen island is a good idea, our professionals at Ten Key Home & Kitchen Remodels have what it takes to provide you with the best possible solution. We'll keep you informed throughout the process and make sure everything goes smoothly.
Whether you're close to the Saline Courthouse Museum or in any other nearby area, you can count on our skilled and experienced experts. Give us a call today and let us give you the kitchen of your dreams!