Any home improvement project is no small feat. Whether you want to repaint your home, install a kitchen island, or change the style and layout of an entire room, it takes time, dedication, and expertise. This is why the choice of a kitchen remodeling service is of the utmost importance.
You may feel overwhelmed by the available options or even consider going the DIY route. However, all you need are our 7 tips on finding the best kitchen remodel contractor to give your home in Glen Eagles or beyond the cooking space you deserve.
How can you choose your kitchen remodelers?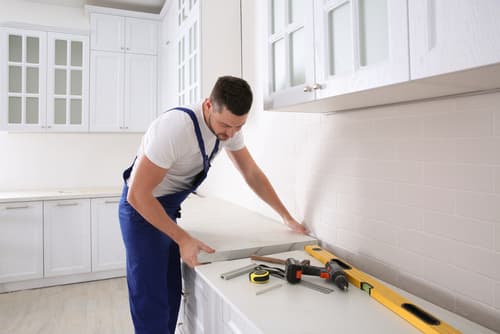 To make the most of your kitchen remodel and reap all the benefits of having professionals handle your project, you need to choose the right team for the job. If you don't know where to start in your search or what details to check or ask for, here are a few guidelines:
Recommendations
You can begin by asking your friends, colleagues, or neighbors. This way, you'll get an honest recommendation and be able to see the remodeled home in person and ask any questions you may have. You may also get some inspiration.
Experience
One of the first things you should check on a company's website or ask them is their experience in the business. Although it's not always the deciding factor, it gives you a lot of information when a company has been successful for years and has many clients so that you can check out the previous work. The more years the remodelers have worked, the more homes they've transformed and they'll have more knowledge and tips to give you for your own kitchen remodel.
Ratings & reviews
It's important to check remodelers' ratings and reviews online. You could find insightful comments and recommendations, as well as what to look out for and avoid. Nevertheless, take every comment with a grain of salt and try to look at the bigger picture.
Client testimonials
Client testimonials can give you a detailed insight into the operations of a company. You can learn about the approach to remodeling, find out what to expect, and see what the customers liked best about working with the professionals in question.
Pictures of previous work
A picture is worth a thousand words. This is a cliche for a reason. Make sure you sift through as many photos as possible and take note of what you like, whether it's a specific style, a color scheme, or furniture.
Communication
It's so important to choose a remodeling team that will be in constant communication with you and open to questions and suggestions. Friendly customer support also goes a long way.
Quotes from different companies
Before you make your choice, make sure you take a few quotes so that you can compare your options and find the best one for what you're looking for.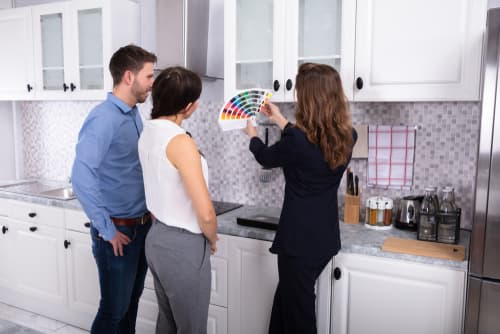 Which kitchen remodel contractor should you hire in Glen Eagles, OKC?
We at Ten Key Home & Kitchen Remodels tick all the boxes! You can rely on our team of experienced designers and remodelers who will gladly answer your questions, give you tips, and help you plan your dream cooking space.
From the initial consultation to the last walkthrough of your new kitchen, our crew is at your disposal and will keep you posted about each step. With our assistance, you'll pick out the most durable materials and beautiful styles to bring your ideas to life and make your kitchen more functional.
Feel free to get in touch with us today and set up your first consultation with our experts! Entrust your project to us and enjoy a stroll in Redlands Park and relax while we do all the work.