Taking up any renovation project can be overwhelming and exhausting, but the final outcome is definitely worth it. Depending on the part of your home you're dealing with, there are different benefits you can reap from your extensive efforts.
Fortunately, reliable experts can help you successfully carry out bathroom, kitchen, or any other kind of remodel at your home in Glen Eagles. If you're considering giving your kitchen a new look, but still pondering the idea, checking out the potential benefits of it can help you make the final decision. Keep reading to find out what they are.
Is it worth remodeling a kitchen?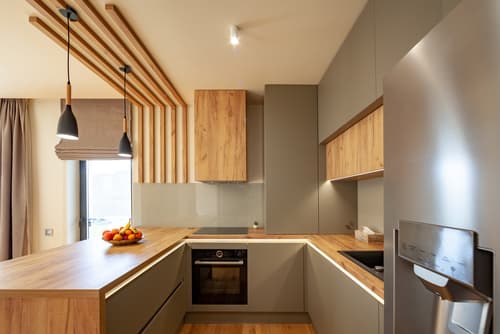 Your home's cooking zone is the area that sees more use than most other areas in your home, which typically makes it the first room to need renovation. Remodeling usually focuses on increasing livability and usability, eventually increasing the comfort. Have a look at all the benefits of it:
Functionality
You'll definitely feel more comfortable in your renovated kitchen. It will boast improved functionality, since the scope of the project is to make your space look more interesting and fun while allowing you and your guests to cook with ease and operate around with utmost convenience.
Value
A worn out and outdated kitchen can look lifeless and give the impression it hasn't been taken care of. Giving it an entirely fresh look with thoughtful upgrades and high-end finishes will certainly add value to your home, granting you a return on investment of up to 75% if you ever plan to sell.
Safety and comfort
Renovating your space provides you with safety and comfort since it typically includes designing features that allow you to deposit items and utilize the area efficiently. You'll be able to easily work your way around and stay on top of your cooking projects. It will also make breakfast time with the family all the more enjoyable.
Moreover, an outdated kitchen can include quite a few health hazards including mold and mildew, slippery flooring, and unsafe wiring. Your contractor will help you reach the best solutions to fix them.
Aesthetic appeal
One of the obvious benefits is the aesthetic appeal not only to your kitchen but also to the entire home. Your remodeling venture can be an exciting task for you to choose from a selection of different materials, models, colors, and designs to create your dream kitchen and enjoy every moment you spend there.
Energy efficiency
You can opt for appliances with high standards of energy efficiency and other amenities such as LED lights that use less energy. Focusing on these points during renovation will result in reduced energy consumption and lower utility bills, allowing you to care about the environment at the same time.
Environment
Your contractor can help you design environmentally-friendly solutions, typically by utilizing natural products rather than synthetic materials. For instance, you can opt for bamboo or wood for your cabinets, countertops, and floors. Pair this with the energy-efficient appliances, and you'll have a new kitchen that allows you to reduce your carbon footprint.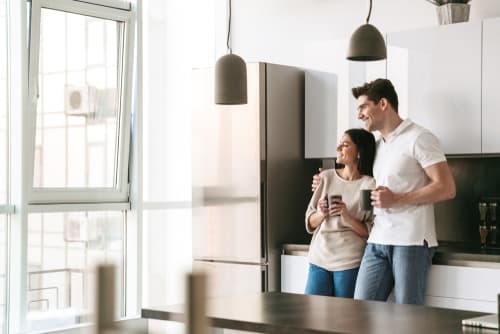 Who are the leading specialists in kitchen remodel in Glen Eagles?
Whether you're wondering why hiring professional contractors is beneficial, not sure how to choose the right remodeling company, or looking for some general kitchen remodeling tips, feel free to reach out to Ten Key Design Build. We'll be happy to answer your questions and provide you with high-quality solutions that match your needs and requirements.
Whether you're close to the Martin Park Nature Center or anywhere across the region, our team of skilled and experienced specialists will be there to provide you with cutting-edge solutions that will bring your comfort to the next level. Call now!