Whether you want to spruce up your cooking space a bit or completely transform every nook and cranny, it's better to skip DIY projects. Entrust your kitchen remodel to professionals and reap all the benefits. This way, you'll know everything is done properly and you won't have to worry about damaging something or wasting your time.
Why not explore what other perks you can expect before hiring reputable kitchen remodeling services in Glen Eagles?
Why should you hire expert kitchen remodelers?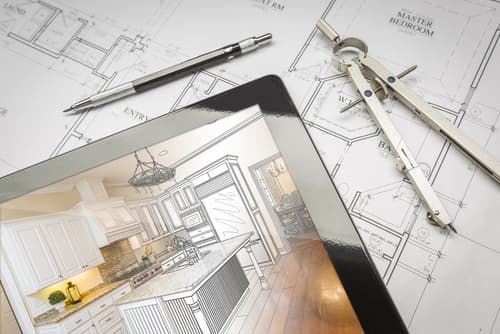 If you're thinking remodeling the kitchen yourself is the only way to get what you want and save money in the process, you're mistaken. With the right team in your corner, you'll get the kitchen of your dreams without lifting a finger, and you'll also be able to save money in the long run. You just need to know how to choose the best remodelers.
Here are 6 benefits of hiring pros to handle your kitchen remodeling project:
Your safety
Much like with any work around the house, you risk hurting yourself or accidentally damaging something. By hiring trained and experienced professionals, you won't have to worry about these things. They will follow safety guidelines and regulations and ensure you and your family are safe during the remodel and after, in your new kitchen.
Fixing any issues
As a layperson, you may want to do some light remodeling in your cooking space and then miss an issue such as a plumbing problem or damaged wires that an expert would spot right away. By having professionals taking care of your project, you'll tackle any unexpected issues sooner rather than later and save your money and nerves.
Careful planning
Your hired experts will plan every detail of the remodel from start to finish, taking the possibilities of the room as well as your wishes and preferences into account. They will follow a time-tested process where every step has its purpose.
New ideas
While the remodeling team will follow your requests, they can also give you new ideas and provide some valuable remodeling tips on how to make your cooking space more functional, how to match colors and patterns, have more light, and so on. You should feel free to ask for advice and suggestions throughout the whole process so that you get exactly what you want and ensure your kitchen remodel is worth it.
Best materials and professional equipment
Having an entire crew of designers and remodelers, you won't have to spend hours or days searching for the most beautiful and durable materials and matching designs. The experts will take care of it. They will remodel your kitchen using high-quality materials and advanced equipment.
Having reduced stress and extra free time
You can sit back, relax, and let the team of remodelers take over your home improvement project. This way, you won't waste time doing the work yourself and wondering whether you're doing it right or whether you chose the best materials or missed something important. Also, you'll be able to enjoy your time more, knowing your cooking space is in good hands.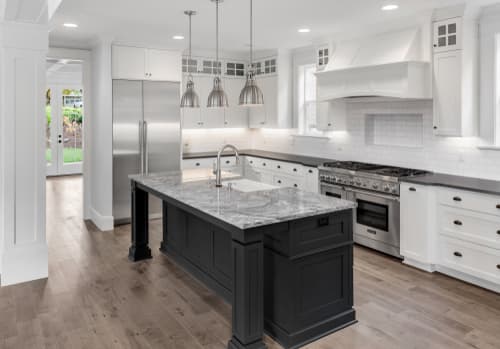 Which kitchen remodeling services should you book in Glen Eagles?
Have you decided to hire kitchen remodelers to create your dream cooking space? Ten Key Home & Kitchen Remodels is at your disposal! Our team is highly experienced and follows a streamlined process to ensure the best results and your satisfaction.
Whether you need our expertise-based services in Glen Eagles or another community in Oklahoma City, don't hesitate to reach out to us. Book your initial consultation and take the first step toward having a new and improved kitchen!