Have you been thinking your house in Edmond needs a living room addition, but you're still not sure if the results are worth the trouble? You can start by exploring your options and the benefits you'll get out of them.
Keep on reading to get a quick rundown of the top 6 advantages of living room additions. Get inspired and start planning your home improvement project now. Read on!
What are the benefits of living room additions?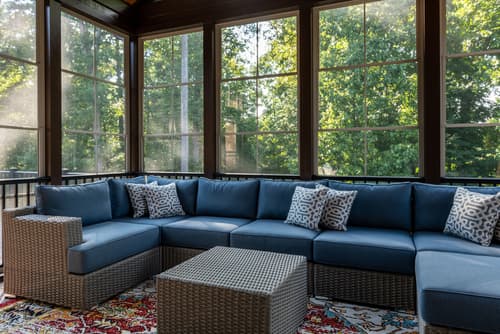 Any home addition will have certain benefits, but here are a few perks you can count on if you go with a living room addition in your house:
1. Get more space for your growing family to relax in
If your family is growing, instead of moving to a bigger place, what you can do is expand your shared space – the living room. This way, you'll all feel more comfortable and have plenty of room for everyone to enjoy movie nights or family gatherings. You can even create a separate area as a playroom, reading space, or something unique to you.
2. Gain more natural light
Expanding your living room or adding a sunroom to it will give you a chance to get much more natural light in. The space will feel more homey and luxurious, and you'll enjoy beautiful views with ease. A sunroom can also help you save money as it's energy-efficient, using sunlight to warm your place.
3. Have better functionality
Having more space to work with means making the most of every nook and cranny and using the entire room for more activities. You won't have to bump into your family members or roommates, and you won't need to be interrupted when watching TV or having guests over.
4. Create the aesthetic you've always wanted
By having as much space as you want, you can finally bring your remodeling dreams to life. You can get a bigger coffee table, have more plants, and build a fireplace – the possibilities are endless. Having a larger living room also gives you a chance not to compromise on anything. Whatever will fit your specific aesthetic, you can make it happen.
5. Get more family time
When you have a living room big enough for everyone in your household and one that each person will love, they'll want to spend more time there – especially if everyone is involved in the planning and decorating part of this home improvement project. So, you can schedule more quality time with the family and get creative as now you'll have plenty of space to do different activities.
6. Increase your property value
As the cherry on top of all the fun and useful perks of your living room addition, you'll also get an improved property value. If and when you decide to sell your home, you're bound to get a handsome return on investments and get a buyer quicker since your house will be more appealing.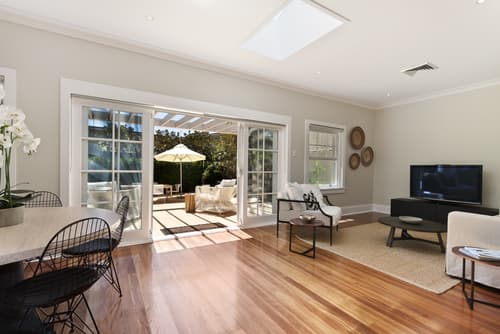 Who in Edmond can make your living room addition project a success?
If all the benefits of a living room addition have inspired you to finally get it in motion, it's time to find reliable home addition contractors. The experts at Ten Key Home & Kitchen Remodels are at your disposal!
Our team of designers and remodelers will work with you to plan out your perfect home – from quality materials and versatile styles to expertise-based workmanship. You'll be in the loop throughout the entire project, and we'll make sure to inconvenience you as little as possible until your new room is ready for you to have a walkthrough.
Give us a call and schedule a consultation! Once we get started, feel free to enjoy yourself at Arcadia Lake and let the pros do all the work.