Are you feeling cramped up in your house? Would you like to expand your space and add some more furniture? Deciding on sprucing up your Edmond home with an addition may be exactly what you need. Not only is it a great way to refresh your living space, but it's also an excellent opportunity to increase the value and appeal of your property.
If you're still on the fence, read on to explore the top 6 advantages of expanding or adding rooms.
What are the perks of a home addition?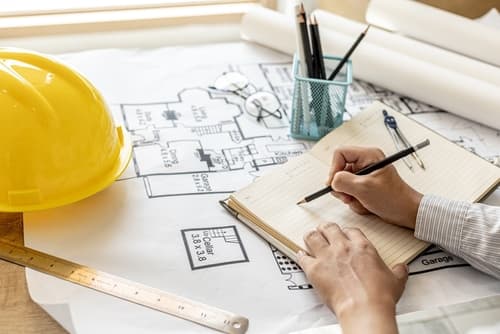 A home addition is an investment into your home and can be a complicated remodeling project. However, considering the numerous benefits that come with it and choosing the right contractors to do the job well, it's an investment you'll be happy about for years to come.
Here are the 6 biggest perks of investing in a room addition:
1. Gaining more space
One of the main reasons homeowners invest in home additions is the extra space. The added square footage comes in handy, especially in the living room as it's a shared space.
Also, you'll feel more comfortable having larger or more numerous rooms, whether it's a bigger bathroom to enjoy a relaxing bath in or a dining room where you can host a lavish dinner party.
2. Getting more privacy
If you have children that share a room, turning it into two separate rooms will be a lifesaver. As they grow older, kids need their own space to make it their own and have some privacy and alone time.
You can also gain more privacy by adding a second bathroom. It can be a guest bathroom or one used by the parents only, for example.
3. Renting out the extra space
You may decide to add a room to your home so that you can rent it out. This way, you'll be getting some extra money, so the room will pay for itself eventually, which is a terrific perk of this remodeling project. You can also use this additional room for yourself once the renter moves out.
4. Having extra storage room
Everybody has that junk drawer full of stuff they think they'll need someday, but never do. But what if you need a space or a whole room for it? Expanding a bedroom, building a pantry, or adding an entire room can be the perfect solution for storing all your belongings that are taking up too much space.
5. Adding to your property value
If you're planning to sell your home, expanding your living room area or adding a home office will increase the value of your property. It will also make your home more attractive to prospective buyers, which will in turn make it easier for you to sell it.
6. Having your dream home
You don't have to move house or build one from the ground up to live in your dream home. A carefully planned and executed room addition project can tick all the boxes and turn your living space into a haven you'll be happy to live in.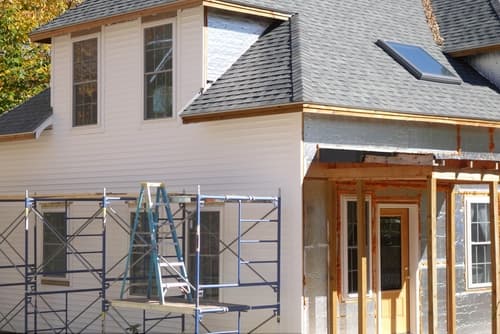 Who should I call in Edmond if I need a high-quality home addition?
With so many benefits to remodeling your home with an addition, the only thing you need to worry about is finding quality contractors. This is where Ten Key Design Build comes in.
Our crew of highly qualified and experienced professionals will turn your home into an elegant and spacious haven you've always wanted. We offer a free expert consultation so that you can get the best suggestions and accurate estimates. Whatever your home in Edmond or the surroundings needs, we're at your disposal. Feel free to give us a call, and we'll gladly answer any questions you may have and schedule your free consultation!