Whether you have an elaborate remodeling project or the simplest room addition in mind, making sure you hire the right experts for the job is absolutely crucial. Unfortunately, finding home addition contractors in Edmond, OK, can be difficult if you don't know what you're looking for or what to ask and check.
In this article, we'll help you solve this problem by providing you with 7 time-tested tips on how to find a reliable home remodeling contractor. Keep reading to learn more.
What should you look for in a good contractor?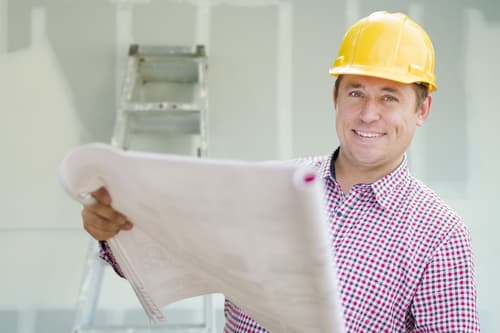 Every business will say it's the best, so how do you know which one will be the best for what you need? First, you need to figure out what you want, whether it's a living room addition, turning one bedroom into two, or something else. Then, you can do your research and ask the right questions.
Here are 7 tips for getting your home addition dream team:
1. Ask around for recommendations
You can start your search by asking your friends, colleagues, and family members for any contractor recommendations. Some of them may have gone with the same company, and it would be nice to hear honest opinions from people you trust.
You would also probably be able to visit their homes, check out the end results, and see for yourself whether you'd like something similar.
2. Contact a few companies
You should never pick a random professional or hire the first business you get in touch with. Make sure to shop around, get as many details as possible, and take your time to make an informed decision. Remodeling your home in any way is a big deal, and you want to do it right.
3. Check online reviews, ratings, and testimonials
It may take some time, but researching your potential building crew is important. Check companies' websites for client testimonials, reviews, pictures, awards, and recognitions. All this info will help you narrow down your search.
4. Get several estimates
Getting a consultation and an accurate estimate is of utmost importance. Make sure to get at least three so that you can compare and see if you have the budget for them.
5. Inquire about insurance and permits
Some of the first things you should ask about are insurance and the necessary permits for your project. Be sure to double-check everything so that you're in the clear and so you can enjoy the benefits of room additions stress-free.
6. Look out for red flags
To protect yourself, you should watch out for any warning signs of a scam or bad contractors. These may include door-to-door solicitation, outdated or sketchy-looking websites, a company with no license, and refusal to give an estimate or provide customer reviews.
7. See how they communicate
Communication is key in any relationship. Check out how friendly and efficient their customer service is. See how you feel about the first consultation, whether you'll get living room addition ideas if you ask for them, for example.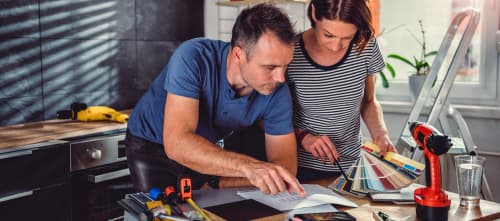 Where can I hire experienced home addition contractors in Edmond, OK?
Now that you know what information to look for and which questions to ask, feel free to start your search and get in touch with us. We'll gladly answer all your inquiries.
As a client-centered business, we will customize our approach to your specific needs to ensure optimal results. Whether you want a more spacious home or an added space you can rent out, our seasoned team of designers and builders will know what to do.
It doesn't matter if you live near E.C. Hafer Park, elsewhere in Edmond, or in the nearby areas, you can count on Ten Key Home & Kitchen Remodels.