Whether you want to increase the square footage of your house, make it more comfortable for your growing family, or just beautify your space a bit, a living room addition is a fantastic way to do just that for your home in Edmond, OK. The possibilities are virtually endless!
Before you get started with this home improvement project, keep on reading to get some inspiration from our 6 living room addition ideas.
How do I expand my living room?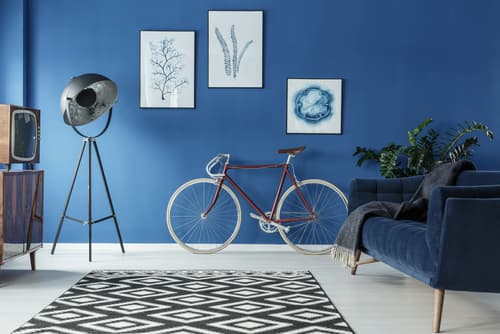 More and more people have been doing living room additions in recent years to increase the value and appeal of their properties, which are only some of the many benefits of investing in home additions. Everyone loves a spacious living room, but how do you go about expanding the space so that you get the most out of it? Here are a few ideas:
1. Build up or build out a room addition
You may consider a standard room addition instead of a home extension. By adding an extra room, you can have a living room and a family room or two living rooms depending on your family size, habits, and preferences.
You should inspect your house and figure out where it would be best to add another room. You may want to build out so that your existing living room is connected to the other room. Another option is to build up. This way, each story will have a living room, which is a great perk of this type of living room addition.
2. Add a bump-out
A bump-out is a small room addition that will increase your square footage, but it's not a full-scale project. If you want a fast and less complicated way to gain more space, a bump-out may be a good idea. It can be as small as 2 feet or between 10 and 15 feet, depending on how you plan on using the space.
3. Add extra space with a higher ceiling
Your new living room will seem even larger with a high ceiling. Even if you decide on a small addition, building a higher ceiling will visually create more space. You should be aware that you'll need to have your attic, roof, and chimney inspected before you start making any plans for your ceiling.
4. Expand your living room to have a fireplace
Expanding your living room just for more space and not adding anything new is fine, but if you'd like to elevate the room, you may want to add a fireplace. This can be the focal point of the room. You can go with a modern or a more traditional fireplace, whichever will match your aesthetic more.
5. Create a sunroom
You can add a touch of luxury to your living room by adding a sunroom. It can be an elegant way to expand your space and make it unique. Even though a sunroom is typically used in the summer months, depending on the materials used, you may enjoy it year-round.
6. Add a conservatory
Similarly to sunrooms, conservatories will have glass walls, but also typically glass ceilings. If you're into plants and have a garden or backyard, adding a conservatory is a great idea as it's usually used to showcase your flowers and trees.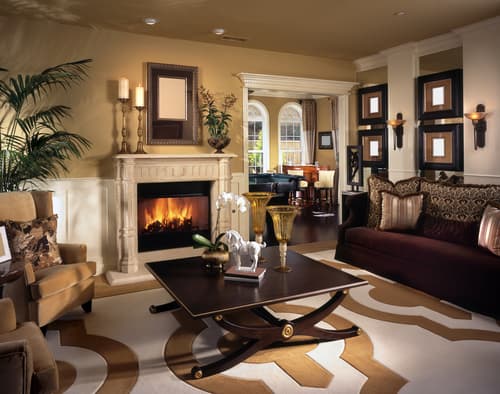 Who should I hire for a successful living room addition in Edmond, OK?
Wondering where to find reliable contractors for a professional living room renovation or addition? Look no further than Ten Key Home & Kitchen Remodels! We boast a team of highly qualified and experienced designers and remodelers who will make sure each step of your living room addition is carefully planned. We'll follow the highest industry standards and take your wishes and preferences into consideration to carry out a renovation you'll cherish. Let us do all the work, and you can relax or visit Edmond Historical Society & Museum.