Over the years, a home has to grow and transform with its occupants in order to reflect and meet their changing needs. As they age, their space will often have to be tweaked to accommodate the accessibility challenges they may experience. Experienced bathroom remodeling contractors in Edmond, OK can help seniors reclaim their space and feel perfectly comfortable in it.
If you're wondering how specialists can make a bathroom safer and more accessible for seniors, keep reading to find out. It may give you ideas on how to overhaul yours to feel more independent and at ease.
How do you design a bathroom for aging?
An increasing number of people choose to continue living at home as they age. This comes with a variety of challenges that can be overcome if you plan well and make some strategic changes to your house. Bathrooms are an especially important area to consider as the typical bathroom contains a variety of safety hazards for the elderly. It is a wise investment for your future because it will provide added functionality, convenience, and protection.
Here are some of the best ideas to consider if you want to enhance your bathroom's accessibility:
1. Install grab bars
They're a convenient upgrade, which helps you get in and out of the shower or bathtub. Make sure they're installed properly, placed in the right spot, and able to support your weight.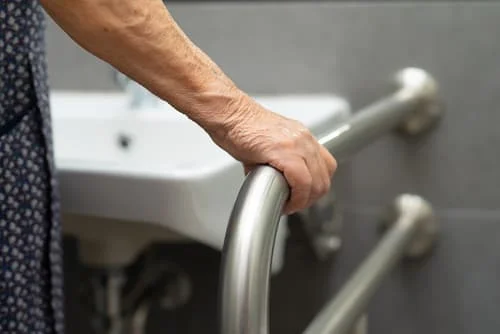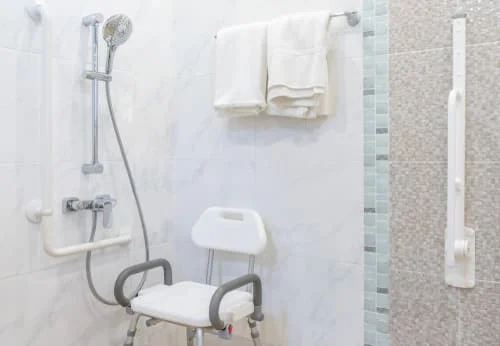 2. Add a shower seat
For people who have trouble standing for a long time, a waterproof seat will be a helpful addition in the shower. You can be comfortably seated without the risk of slipping and falling.
3. Get a walk-in tub
This type of bathtub allows for easier access because it has a small door on one side. Having this useful feature means that you'll be under less strain when getting in and out of the tub.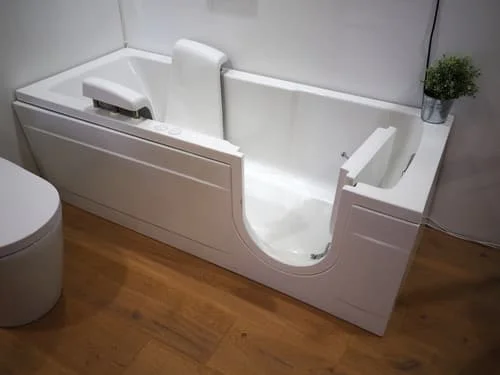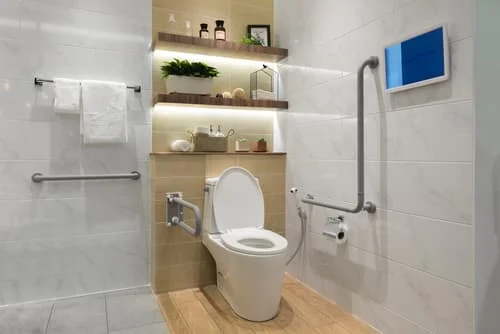 4. Improve visibility
Make sure that the space is well-lit to prevent bumping into things. Lighting fixtures with motion sensors would be a smart choice because they operate automatically and you don't have to reach for the switch.
5. Rethink your flooring
Wet tile can be a slipping hazard, especially for someone who is unsteady on their feet. Consider installing vinyl or rubber flooring or use bath mats to cushion the tiled surface.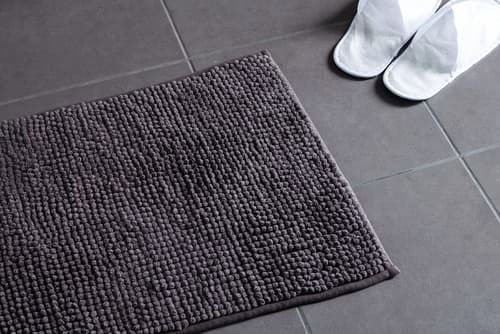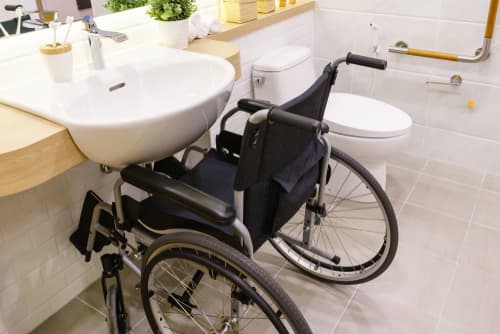 6. Modify the height of the sink and toilet
It may be harder for seniors to use a low toilet seat because they need to strain their knees and back to sit down and get up. On the other hand, a sink may be too tall for people whose mobility is impaired.
7. Buy an anti-scald faucet
This device protects against accidental contact with very hot water. Their valves stop the water from emerging from the tap, which means that you're safe from scalding.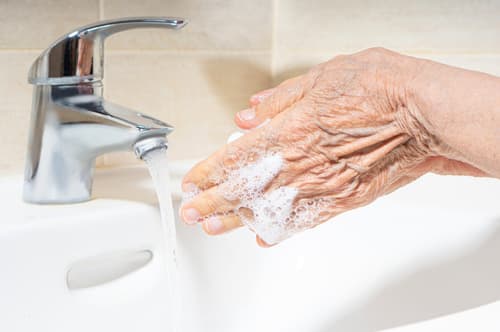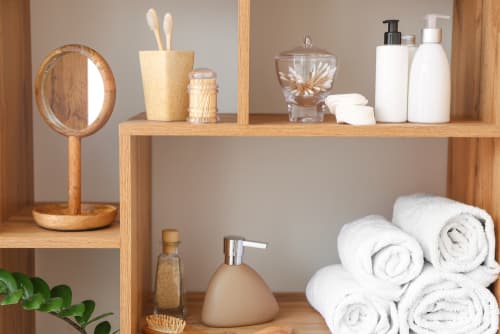 8. Customize your storage
The storage units should be easy to reach and adjusted to the person's specific needs. They should be effortless to access from a seated position.
9. Adjust the door
Removing the threshold and widening the doorframe are some of the most popular adjustments for seniors. They ensure you can go in and out of the bathroom without anything interfering.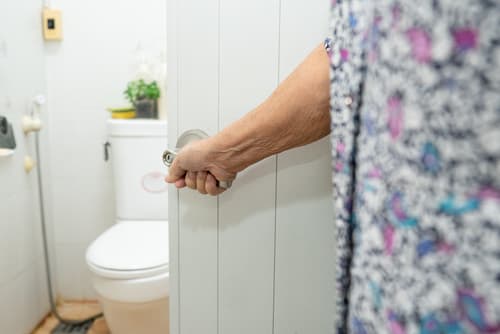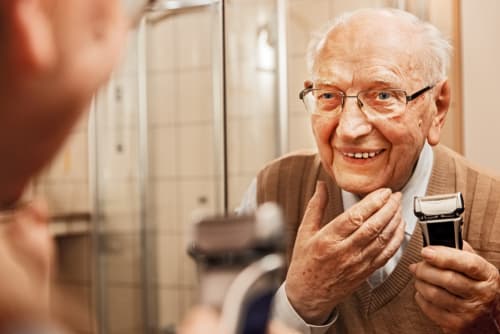 10. Purchase a full-length mirror
Looking in a small above-the-sink mirror may be difficult for someone with mobility issues. On the other hand, a full-length one can be used by a person who's seated comfortably.
Where do I find reliable bathroom remodeling contractors in Edmond, OK?
If you're looking for reliable remodelers to make your home more senior-friendly, turn to Ten Key Design Build. Our specialists will take note of your individual needs and redesign your space accordingly. You'll be able to move around your house with ease and confidence thanks to our innovative solutions. 
Take a look at other handy resources for seniors and start planning your bathroom overhaul. We'll help you reimagine your master bath, do our best to make it work for you no matter its size, and turn it into a peaceful, spa-inspired retreat. Enjoy the beautiful weather at Fink Park and come back home to a personalized, serene, and cozy space. Secure a blissful retirement and comfortable advanced age!