Are you dreaming of a cozy bathroom that can be your very own getaway from a hectic routine? If you implement a few expert tips, you'll be able to have a spa-like experience at home whenever you want to.
Read on for top tips for transforming your bathroom into a calming space. Explore how you can infuse your bathroom with the soothing energy of a luxury spa. Once you have a clearer vision of how to achieve this coveted look and feel, experienced bathroom remodel contractors in Edmond, OK can help make your ideas a reality.
How do I make my bathroom a sanctuary?
You deserve an intimate space where you can be all by yourself, enjoy a bubble bath, and unwind at the end of a busy day. To transform your bathroom into a comfortable retreat, consider these aspects of its design: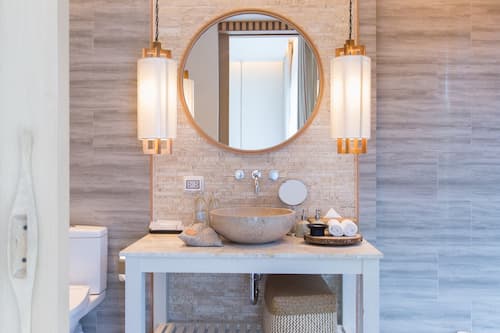 Introduce natural materials
Wood, marble, or granite contribute to the soft and cozy mood of the space. It's all about taking inspiration from nature and recreating the peace and quiet of the great outdoors.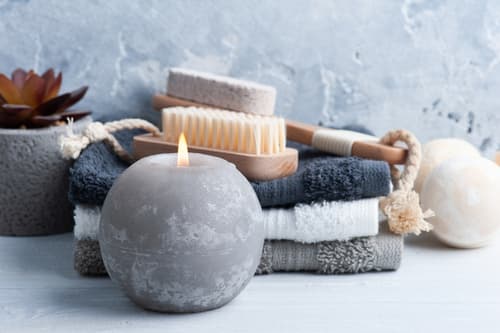 Choose a serene color scheme
Picking the right color palette can do wonders for the overall ambience of the bathroom. Make sure these are colors that inspire serenity and peace of mind, so avoid bold and bright shades.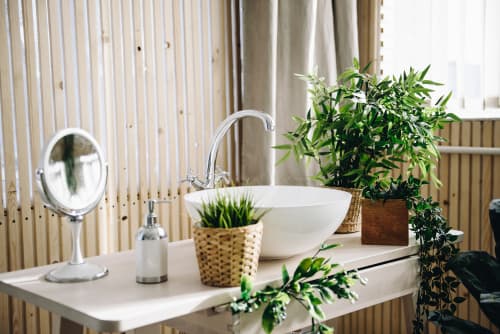 Bring the outdoors indoors
Most people find comfort in looking at greenery, so houseplants can be used to great effect to aid relaxation. Put them in decorative pots to further elevate the style.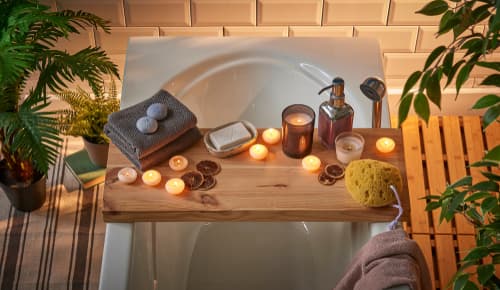 Add warmth
The gentle flicker of candlelight and the warm glow of refined lighting fixtures can really take the design of your bath to the next level and induce a feeling of calm.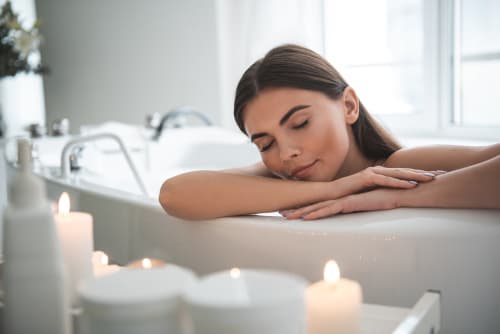 Keep things simple
Clutter causes anxiety, so strip back your space and keep it minimal. Steer clear of knickknacks, busy prints, and geometrics because they can be distracting when you're trying to de-stress.
What is the most relaxing color for a bathroom?
The color palette of your new space should add to the peaceful atmosphere you wish to create. Here are some ideas to look into: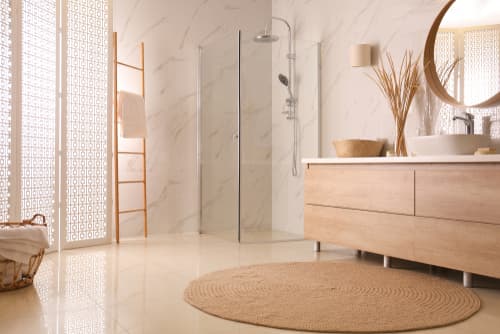 Earthy & organic
One option is to go for natural colors, like tan, fawn, greige, and other brownish shades. They evoke the feeling of being out in nature, which can soothe an overactive mind and help you decompress.
Crisp & fresh
Greens are loved for their universal appeal and calming properties. Whether you pick a rich, deep shade or a light, muted one, you can't go wrong with green tiles or accents.
Calming & understated
Soft grays and blues are always a great choice if you want to add to the tranquil atmosphere of the space. Apart from being delicate and elegant, and help you rest your eyes.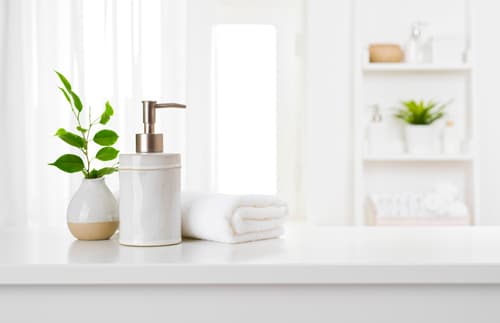 Light & airy
Pick your favorite shade of white and run with it. All-white is a timeless classic because it's clean, unimposing, and uncomplicated. It will help you clear your mind and replenish your energy.
How can I find trustworthy bathroom remodel contractors in Edmond, OK?
Ten Key Home & Kitchen Remodels are the leading providers of comprehensive remodeling services in Edmond and the nearby areas. Our team conducts stylish bathroom renovations making sure that every facet of your experience is seamless. We'll customize your design to suit your wishes whether you want us to creatively reimagine your master bathroom, help you make the most out of a small bath, or enhance a bathroom's accessibility.
We understand that you need a tranquil retreat from the world and we'd be happy to turn your space into one such oasis. The design and construction process itself is smooth and fully managed by us, so you can enjoy your free time in E.C. Hafer Park while we handle everything. Give us a call today!