If you're looking for a retreat from the stresses of daily life, an intimate space where you can be alone and recharge, your master bathroom is the perfect place to do so. With modern design and expert execution, a bathroom remodel can be a fantastic addition to your home in Edmond, OK. But how do you go about creating this relaxing oasis?
Read on to discover how to find the best design solutions for your master bathroom. With the help of these expert tips, you'll get a space that combines top-tier functionality and refined aesthetic appeal. Most importantly, you'll have a place to unwind and de-stress away from the outside world.
Is a master bath remodel worth it?
If you're thinking of sprucing up your bathroom, you could be on the verge of making a very wise investment. Here's why:
Personalization: You'll be able to adjust all aspects of the design to your family's specific needs.
Convenience: The enhanced functionality of your space will contribute to a greater sense of comfort.
Appearance: You'll get more use out of an updated, stylish space tailored to suit your taste.
Resale value: You'll have better chances of attracting buyers and selling your home for more.
How do you redesign a master bathroom?
If you're only doing a partial renovation, you should definitely consider one of these upgrades for their high ROI. If you've decided to overhaul the entire space, these are also the elements that you should pay most attention to:
New fixtures
Sleek and elegant shower heads and faucets can do wonders for the space. Pick the ones that match the overall style of the room. Paying a little extra goes a long way because high-end fixtures will also last longer.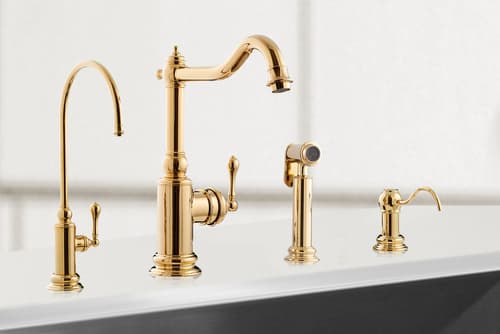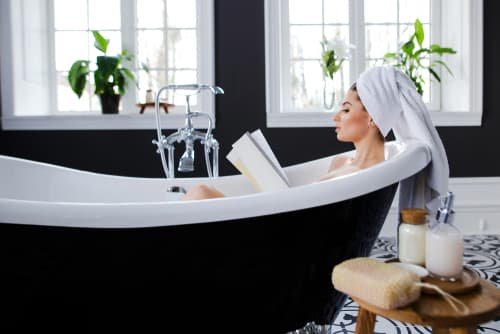 Walk in shower or a luxe bathtub
As the focal point of every bathroom, this element can truly take your design to the next level. There are many options for you to choose from, including everything from striking, ultra-modern granite showers to romantic, retro free-standing bathtubs.
Updated vanity
You can't go wrong with a sleek, modern vanity complete with top-of-the-line materials, like natural stone. Not only will it look stunning, but it will also give you precious storage space.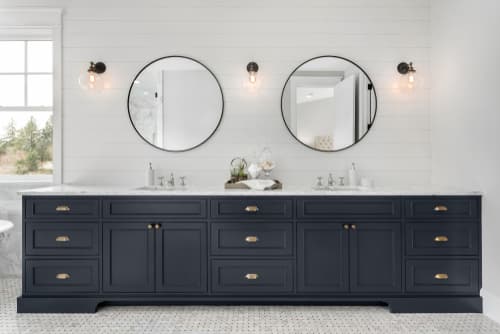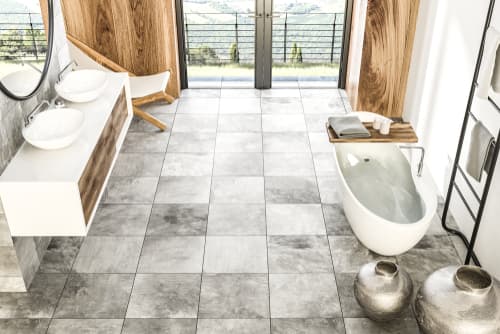 Quality flooring
Though it may not seem so at first glance, flooring actually has a big impact on the overall vibe of the bathroom. If picked well, it will complement the rest of the design in color and style. For added comfort, choose radiant floor heating.
Practical storage
Customized storage units are a part of every modern bathroom because they conceal the mess and provide a home for your towels and toiletries. They can be seamlessly incorporated into the design.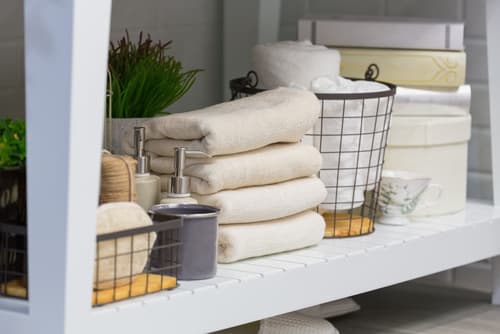 Who do I hire for a stylish bathroom remodel in Edmond, OK?
Spruce up your master bathroom by hiring Ten Key Design Build for a full-service experience. Our specialists will take care of every step of your home improvement project, starting with our initial consultation and ending in the final walkthrough. Take your kids to Meadow Lakes Park and leave the rest to us.
Whatever your wishes may be for your new bathroom, our experienced designers and builders will know how to make it happen. Would you like to make your small bathroom seem bigger? No problem. Our bathroom remodelers can also create a spa-like ambience to comfort you when you're stressed, or make the space more accessible for seniors who want to age in place. You name it – we can do it!
Apart from working on your bathroom design and construction, our crew also performs kitchen, whole-house, and other perfectly customized projects. Give us a call!