Are you dreaming of upgrading your Edmond property with a stylish bathroom remodel? Do you have high hopes for the project but the space at your disposal is not nearly big enough to accommodate your vision? Fitting everything you need in a miniature space while also making the design look great can be quite the challenge.
However, you can still create a luxurious master bathroom with some expert tricks. Keep reading to learn how to make your small bathroom appear larger and get the most out of your compact space.
How do I remodel a small master bathroom?
Master bathrooms that are modest in size can be challenging to style, but they truly can be as gorgeous and functional as their larger counterparts. Here's how to work with what you've got and tap into your room's unfulfilled potential:
Choose a shower with a sliding glass door: Sliding doors take up no room when you're opening them. Some homeowners even pick a doorless shower design.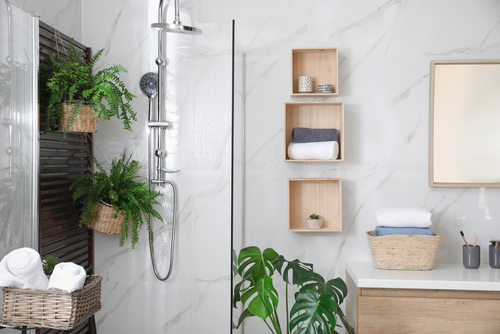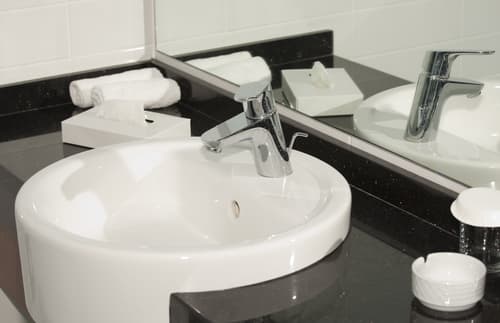 2. Opt for a smaller sink: Because of their size, a trough or a corner sink could be the ideal solutions for your dream bathroom.
3. Use every spare nook for storage: Get creative with storage unit organization. Use vertical space and include hidden shelving for a streamlined look.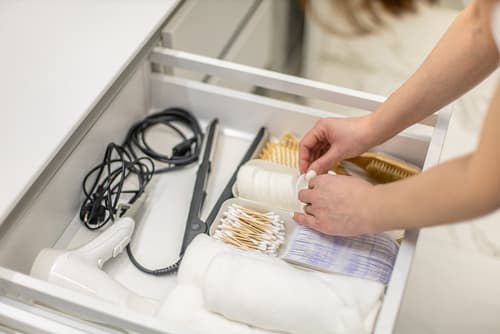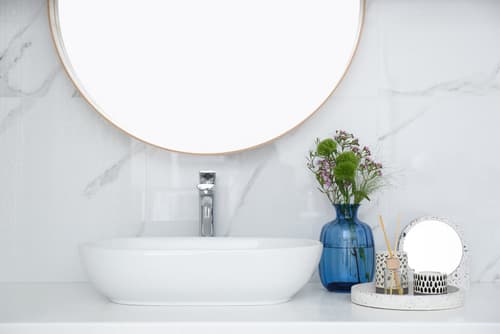 4. Avoid sharp corners: As the likelihood of bumping into things is higher in a small bathroom, it's advisable to select a vanity with a rounded outline.
5. Pick your patterns carefully: Larger shapes do wonders for compact spaces. Steer clear of tiny, busy patterns, which have the opposite effect.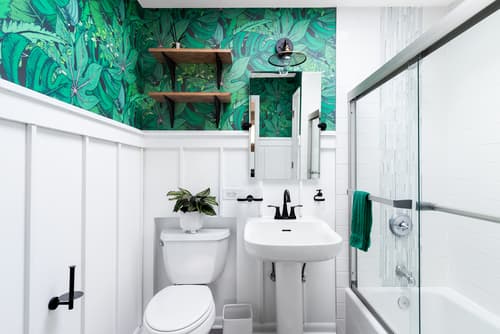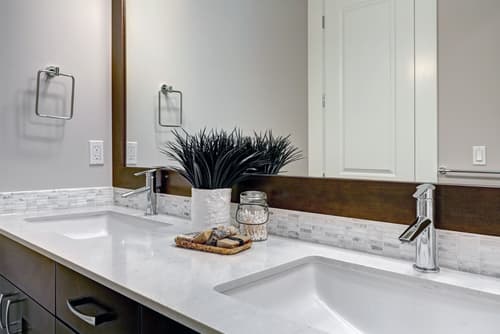 6. Introduce mirrors: Whether you get a mirrored wall or hang multiple mirrors on the walls, glass opens up the space.
7. Install hooks on the door: If there's no other place to hang your bathrobe or towels, use the door as the extension of the wall.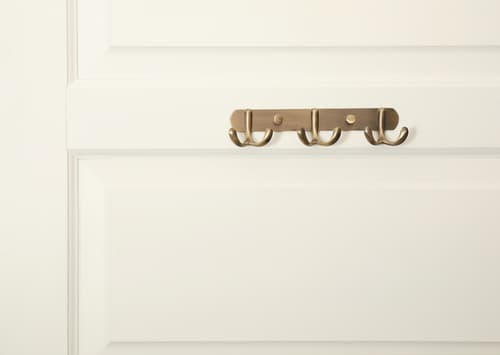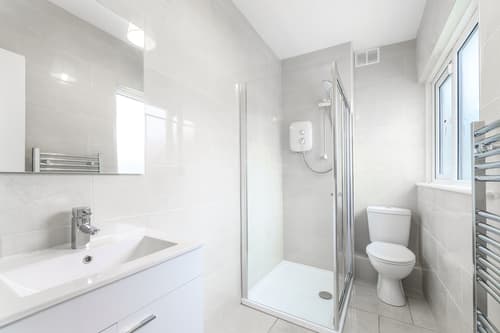 8. Go for a lighter color scheme: Light neutrals, like off-white, beige, and light grey make the walls recede visually, creating the illusion of a bigger space.
9. Maximize natural light: Use the window as a focal point of the bathroom. If there's no window, design unique lighting solutions by using a combination of different light sources.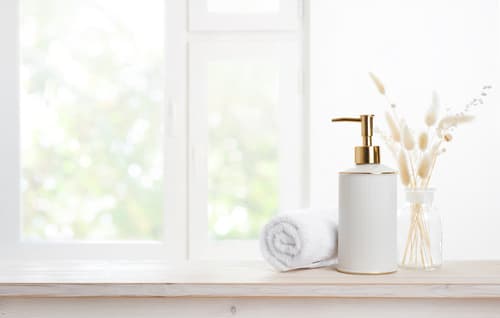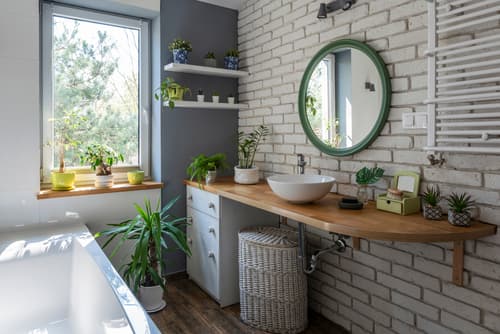 10. Add plants: The chances are you won't have much room for décor, but a couple of hanging plants will make the room feel fresh and vibrant.
What tiles make a small bathroom look bigger?
If your bathroom is on the smaller side, it is only logical that you should use itsy-bitsy tiles, right? Although it's an honest mistake to think so, oddly enough, this is not the case. Large tile is actually a much better choice because it creates fewer dividing lines, making the bathroom appear more spacious. For best effect, pick plain light colors.
Where in Edmond can I find experienced bathroom remodel experts?
Would you like to have a cozy retreat that fits you like a glove? Put Ten Key Design Build in charge of your renovation and you can count on a streamlined process from start to finish. Our seasoned designers and construction experts will provide you with excellent results with minimum hassle.
Let us work out a cutting-edge design for your master bathroom and transform it into a true sanctuary. Our team can also cater to seniors by creating a tailored, accessible layout. In addition, we are available for other kinds of services, like kitchen and whole-house remodels.
Get in touch with us today to discuss the details of the projects and take the first steps toward your end goal. We look forward to working with you!