A great kitchen in your rental means you can charge higher rents, attract quality tenants, reduce vacancies, minimize repairs, and improve your property's value at a faster rate. If the kitchen in your rental property is not letting you do these, you can remedy that by renovating the kitchen. But not every kitchen remodel will pay off in the way you want.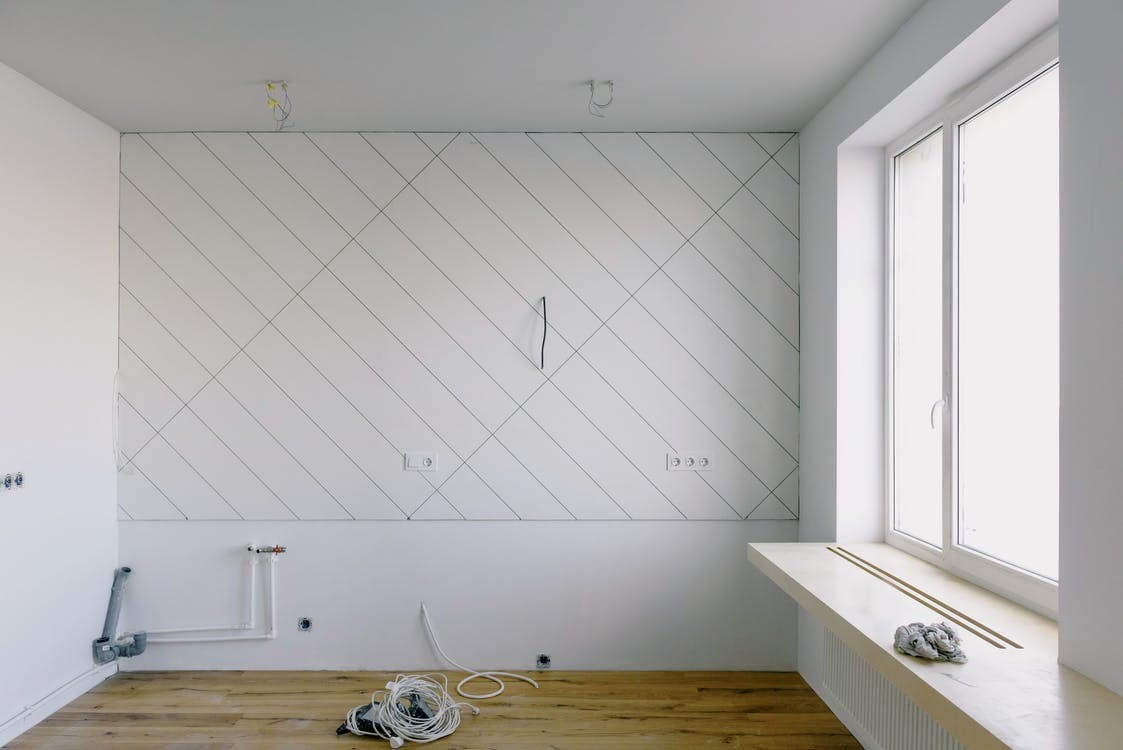 When renovating a rental kitchen, you want a combination of affordability, beauty, durability, ease of maintenance, and value for tenants. How would a rental kitchen renovation ensure these outcomes?
You can find the answers in our list of the important tips to keep in mind when renovating the kitchen in your rental property.
10 essential tips for renovating rental property kitchens
1. Do not be trendy, personal, or specific
Resist the urge to impose your preferences on the space. To make the kitchen attractive to the greatest number of potential renters, use a style that most people will find appealing. Avoid trends; they confine you to a specific era, are soon outdated, and will force you to renovate the kitchen sooner than you want to. Instead, use styles that are timeless in their appeal.
2. Keep it simple
Do not go overboard with details. Firstly, they tend to make the kitchen busy and draw attention away from other vital features. Secondly, they may present difficulties when cleaning the kitchen. Thirdly, they make it harder for tenants to personalize the kitchen. Lastly, as Pro X Management points out, a good percentage of renters will not like the detail. For the best results, apply a minimalist design.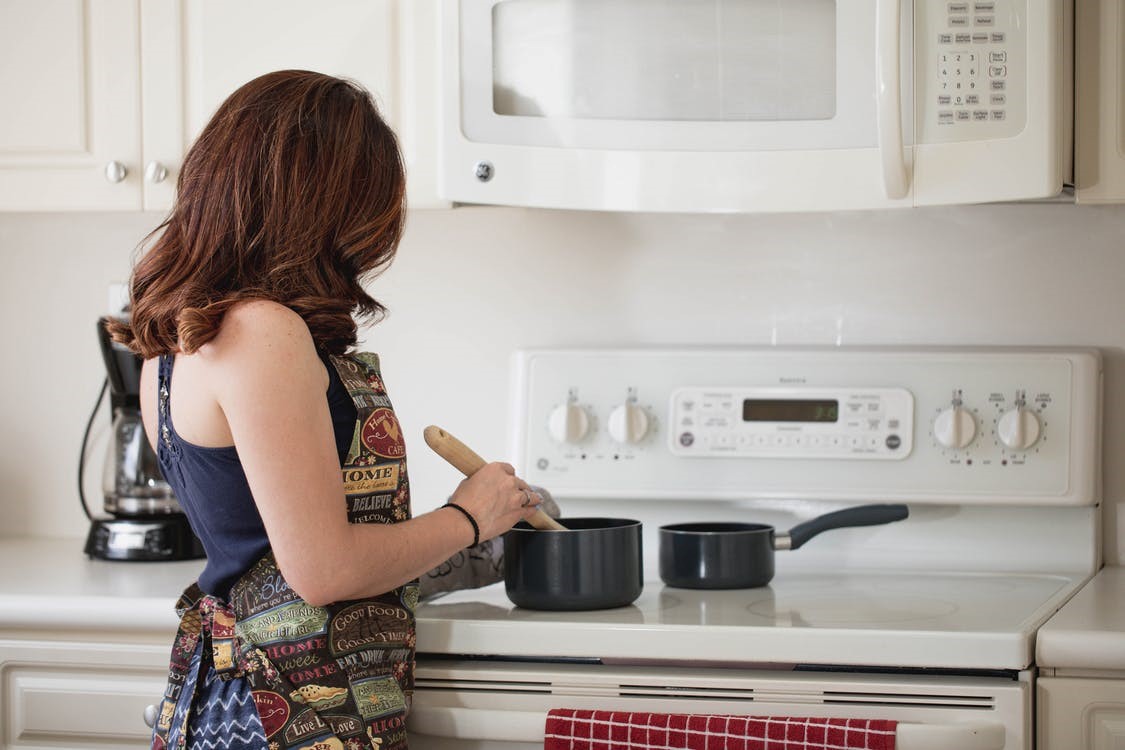 3. Use durable attractive materials
For kitchen cabinets and drawers, textured melamine is the recommended material. Melamine is also best for door and drawer fronts; it looks like wood, is resistant to heat, moisture or stains, and very easy to clean. For under-sink cabinetry, avoid particle board and use plywood. For countertops, use natural stone – granite or quartz – in place of laminate. Quart is preferred to granite; it doesn't need maintenance.
4. Pay attention to lighting
You need, at least, two levels of lighting for the different ways people use the kitchen. You need ambient lighting to provide general illumination for the entire space. You need tasks lights under cabinets and above specific areas of the kitchen. The lighting fixtures and switches should serve as functional units, as well as, aesthetic accessories. They should make the kitchen more attractive. Last but not least, lighting should be energy efficient.
5. Don't overdo the backsplash
A backsplash adds character to the kitchen. From a tenant's point of view, adding one will make the kitchen more valuable. However, you should not go overboard with this feature; it should be practical and easy to clean. Like other aspects of the design, it should not clash with renters' dishes or curtains. The safest option for a backsplash is white, off-white, or other neutral colors.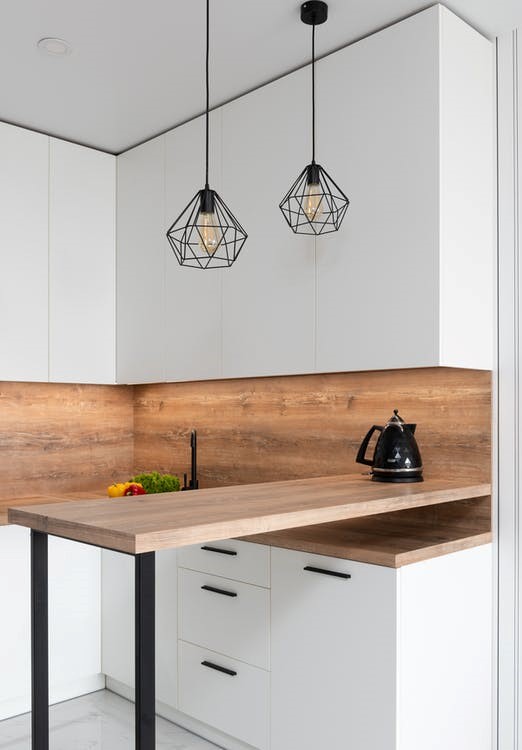 6. Accessories matter
Knobs, pulls, and handles are small details that say a lot. The accessories you choose can make the rental look classy or cheap. Avoid low-budget hardware with plastic parts and sharp edges; using them defeats the whole purpose of renovating the kitchen. Quality plumbing features and accessories do not cost much but because they are highly visible, the overall impact of installing them in a kitchen will be worth it in the long run.
7. Storage and space are critical
You want a combination of ample storage and spaciousness. To keep the kitchen from feeling tight, install a single bowl sink that is deep enough to contain large pots, instead of a double bowl sink. Create space with a wide countertop. Expand storage by using extra tall cabinets. Make storage versatile for various uses; add roll-out shelves, hanging wall shelves, pull-out trash bins, and other creative storage ideas.
8. Add value with the right appliances
A mid-range oven, cooktop, dishwasher, and refrigerator will let you add value without overspending. Do not be tempted to install cheaper versions. They break down often and will repel the best tenants. Choose built-in appliances over free-standing ones; there will be no hard-to-reach areas to clean. Buy an apartment-sized refrigerator and cooking range to save space. Electric appliances are safer than gas appliances and easier to install.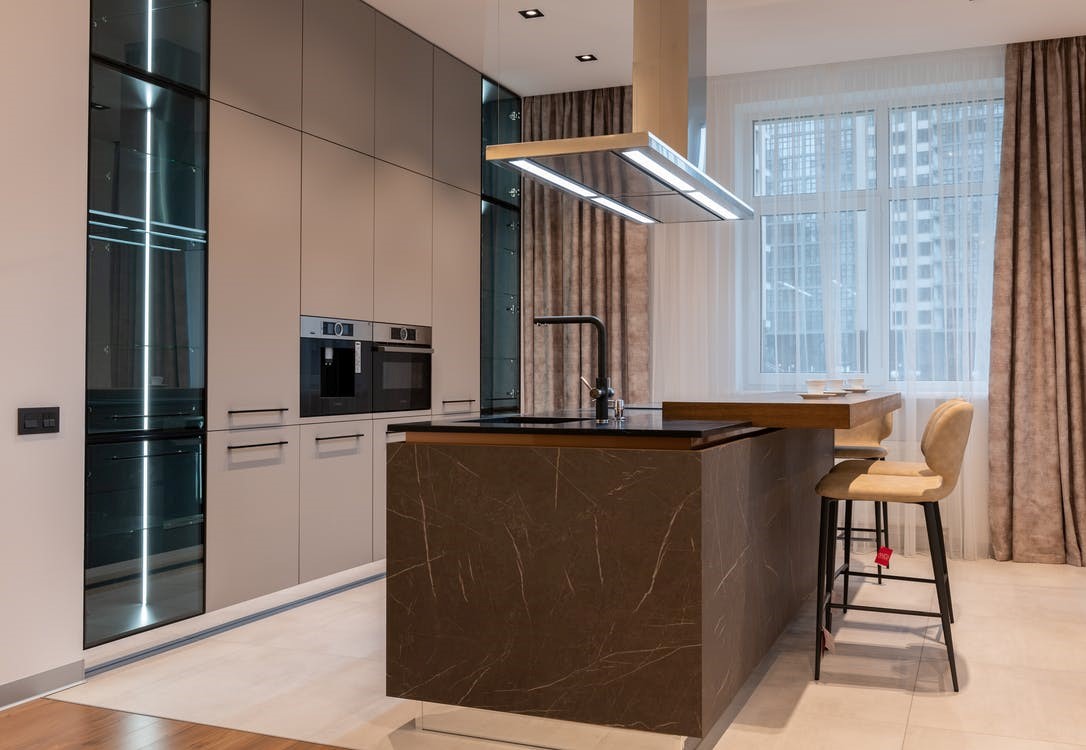 9. Reface instead of replace
If the kitchen cabinets are still in fairly good shape, you do not need to replace them. Refacing cabinets will work just as well and refaced cabinets can look as good as new. If refacing the cabinets is not an option, you may consider repainting them. When repainting, be sure to choose colors that complement the rest of the kitchen.
10. Use neutral paint colors
Wall color is a very important feature of the kitchen. The colors you choose create the immediate impression people get when they see the kitchen. That first impression is often their lasting impression. For the best results, use a neutral color scheme. They make the kitchen brighter, roomier, and inviting. They will not clash with a tenant's décor. Lastly, use a paint finish that is easy to clean.
In the end, you should be happy with the change, like this homeowner here.