A basement addition or conversion can be a great way to add more space and boost your home value without a full-scale addition project. No need to build up or build out. You just need to decide what you'll use the space for and plan the project thoroughly.
Keep reading to discover what you need to know and what to pay attention to when it comes to basement additions and get inspired. Room additions in Glen Eagles and the area have never been easier. Just give us a call and find out for yourself.
What to consider when planning a basement room addition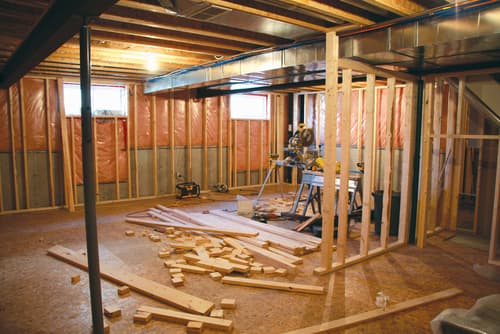 Whether you already have a basement and you want to turn it into another room or rooms or you want to build down, there are a few details you need to consider.
Ventilation
Ventilation is crucial in basements. As it's underground, you want to control and improve the air quality. Using air exchangers, reversing-fan technologies, and dehumidifiers can help and also fight against dampness.
Waterproofing
Waterproofing and having a drainage system in your basement is of the utmost importance considering its position. You need to ensure everything is done properly so that you prevent flooding and feel safe in your new and improved space.
Lighting
When possible, you should make use of natural light for your basement. Also, the right choice of ceiling light can make all the difference. You can go with track lighting or recessed incandescent lighting. Depending on what you'll use the space for, your lighting may differ. For example, you may need task lighting for a kitchen or reading area and a dining or gaming table.
Building codes and permits
As per the U.S. building codes, you'll need to have two ways out of your basement. These can be a door and a large enough window that can easily be accessed in case of an emergency. You should also be aware of any permits you may need to obtain. If you hire a reliable remodeling company such as Ten Key Design Build, your experts will take care of all the necessary paperwork.
Flooring
The choice of flooring is another thing you should pay attention to. For example, laminate and hardwood floors may not be the best option due to their poor moisture resistance. Ceramic tiles and sheet vinyl flooring are much better choices.
Pipes and wiring
Pipes and wiring may be a potential problem for your project. You might need to relocate or cover them. You can use a drop or coffered ceiling or even paint the pipes so they blend in with the rest of the color scheme and design.
What could you use your basement for?
There's not much you can't do with your basement. You can build a guest room, second bedroom, game room, home office, home gym, etc. Also, you could install a fireplace, create a storage space, have a statement wall, and really make it your own.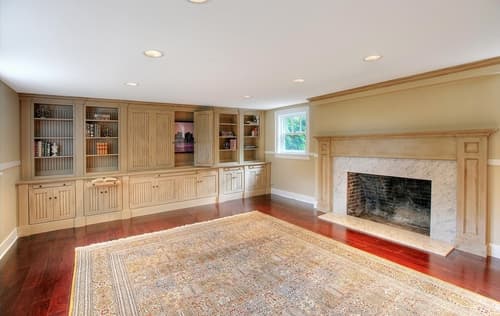 Who can help me with a basement addition in Glen Eagles and beyond?
Whether you need ideas for your room addition project, need help with a bump-out, or planning this and any other home improvement project, Ten Key Design Build is at your disposal.
Our expert team of designers, remodelers, and builders will collaborate with you to make your vision a reality. From our free on-site consultation and designing and planning to project execution and final touches, we strive for excellence and keep you informed about the progress of the entire project.
Whether you're in Glen Eagles, OKC, or nearby in Oklahoma County, feel free to give us a call and tell us about your plans. We're looking forward to improving and beautifying your living space!