If you're looking for a way to add more space and functionality to your home without having to relocate or start a major renovation or construction project, a bump-out room addition may be just what you need.
We'll go over bump-outs, different types, their benefits, and more. Keep reading to explore bump-out additions before hiring reliable home addition contractors in Glen Eagles to take over this home improvement project.
What are bump-outs?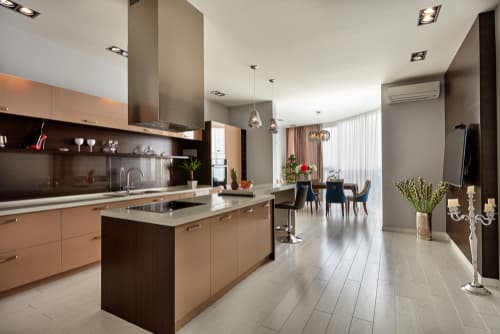 A bump-out is a room addition that can add more space to your home. It is a great option for small additions or when there is limited space to work with. It is usually a box-like structure that is built out off the existing foundation making it relatively simple to construct.
A bump-out addition can add anywhere from a few square feet to 15 square feet of space and more, depending on your home and the type of addition being built. Like other additions, it adds value to your home, increases functionality, and boosts the comfort level and your home's general appeal.
Why should you add a bump-out to your home?
There are various reasons why many homeowners go with a bump-out instead of the traditional additions. The most common ones are its cost and simplicity. Bump-outs are typically cheaper and less complicated to plan and construct, and they also bring the usual benefits of additions and more. These include:
Accommodating a growing family
Adding more natural light to your home
Increasing the home's curb appeal
Adding value to your house before selling it
Creating additional storage space
Where can you add a bump-out?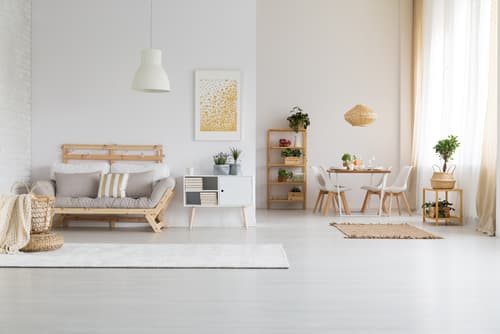 When considering a bump-out addition for your home, there are a variety of ideas to choose from. A popular choice is to create a home office, as the extra space in your living room or bedroom provides a great way to set up a comfortable workspace.
Getting a bump-out addition is also a smart way to expand your guest bedroom or expand a room for your growing family.
Sunrooms are also a popular bump-out addition, as they provide a way to enjoy the outdoors by adding space to your living room or dining room, for example. Other ideas also include adding a playroom for children, a reading nook where you can relax and enjoy a good book, or some extra space for your new pet.
Can you build a bump-out on your own?
While a bump-out may be easier than most additions, you shouldn't do any work on your own unless you're a certified professional. This project requires extensive knowledge of building codes, construction materials, and home construction and renovation. If the project is not done properly, it can lead to injuries and costly repairs down the line.
A professional contractor can help you plan the project, select the materials needed, and safely complete the addition. They can also help you stay within your budget and ensure you get what you want.
Which reputable home addition contractors should you hire in Glen Eagles?
If you're looking for a reliable and experienced company to take over your bump-out project, look no further than Ten Key Home & Kitchen Remodels. Our team of dedicated specialists can provide you with a wide range of services, including building bump-out additions. We'll handle every step of the process, from planning and design to construction and completion. If you decide to add even more space to your home, we'll suggest other room addition ideas, such as a basement addition.
Let us help you create the home of your dreams and you can relax and enjoy quality time with your family at Science Museum Oklahoma. Contact us today to get started!