Whether it's getting a little cramped, you have a growing family, or you simply want a larger home, moving isn't the only option. A room addition can increase your square footage, boost your home value, and make your living space more comfortable.
If you're not sure what kind of room addition might be best for your home in Glen Eagles, keep reading to get inspired by a few suggestions.
What are some of the options when it comes to room additions?
Depending on your needs and habits as well as your family's, your choice of this home improvement project will vary. Here are 7 ideas that may work for your home:
The patio turned guest bedroom
If you have a patio and you don't really use it much, you can enclose it and turn it into a guest bedroom or a second bedroom so your kids don't have to share a room anymore. The room will be connected to the outside area and have plenty of natural light.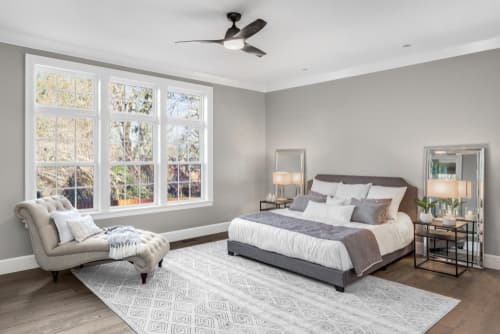 A kitchen bump-out
When you don't want a full-scale addition, a bump-out is a perfect idea. For example, you can expand your kitchen a bit so that you can add more storage space or a kitchen island. This way, you'll also have more space to move around and cook with your family and friends. The key to bump-outs is the planning as you'll be adding out, which can be complicated.
A second-story bathroom
Who doesn't want two bathrooms in their home? If you have a big family, an additional bathroom is always a good idea. You can build a second-story bathroom and even add other rooms if possible. You can also go with a bump-out.
A sunroom addition
A sunroom addition is a beautiful project increasing your home value and taking your relaxing time to the next level. You can have a dining room here, a lounge area, and keep plants and flowers. It's perfect for morning reading time, dinner parties, and game nights. You can make it your own and enjoy this touch of luxury.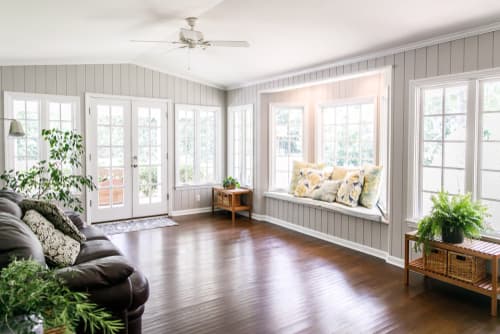 A basement addition
If you need another room in your home, your basement can serve this purpose. You don't have to build up or out. The possibilities are endless–from a home office and game room to a second living room and guest bedroom.
The primary bedroom extension
If you need more space in your bedroom, you can expand it in the existing space or add a bump-out. This way, you can get a bigger bed, add another nightstand, closet, and anything you're missing, including more space to move around the room.
A room addition above the garage
If you have a garage and don't use it, you can convert it to a room you actually need. Also, the space above it can be used in multiple ways. You can expand your dining room, bedroom, or living room, depending on which space is closest. You can also create an entirely different room above your garage.
Which company should I hire for a room addition project in Glen Eagles?
No matter the scale of your home addition or your special requests, our experts at Ten Key Home & Kitchen Remodels can take on the challenge. Our talented designers will work with you to create your dream space, and our dedicated home builders will bring your vision to life. We'll keep you in the loop throughout the whole process and ensure everything runs smoothly.
Whether you're in Glen Eagles or across Oklahoma City, don't hesitate to reach out to us and schedule your free on-site consultation today!