If you have a big backyard or front porch and love spending your time out in the sun, you can reimagine your outdoor space in endless ways. Think of a place where you can have a cup of coffee and enjoy some morning sunshine, but remain protected from the wind, heat, or rain. Wouldn't that be perfect?
This may be the right time to find a company specialized in luxurious home additions in Oklahoma City to help you transform a part of your porch into something new. Read on to find out why you probably need a sunroom in your life.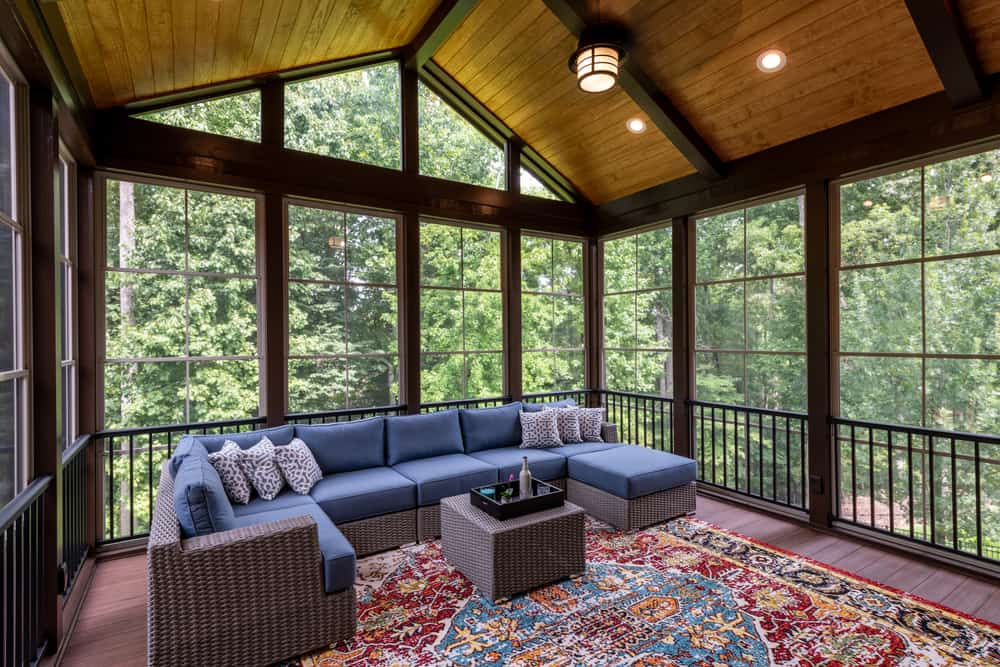 Is adding a sunroom a good investment?
Sunrooms, also known as conservatories or solariums, are a popular option to brighten up your residence, especially if it's surrounded by an attractive garden or a scenic landscape. It can be an ideal place to work from home, bask in the sun, read a good book, and get inspired. Also, consider the following advantages it can provide:
Reduced electricity bills and energy consumption
More natural light without direct exposure to the elements
Added space for hobbies and family get-togethers
Increased luxury and real estate value.
Whether you're looking for additional comfort and room to relax, or striving to achieve a better resale price, constructing a sunroom could be your go-to option, as it's relatively affordable in comparison to other extensions.
Of course, whether it'll pay off may vary, depending on the materials you'll use, the area you live in, and whether you'll choose a four-season or three-season sunroom. It's best to consult with professionals before you undergo any extension project.
How do you plan a sunroom addition?
First things first, you need to be completely sure that this is the add-on that best suits your needs, requirements, and budget. Once you have cleared that up, you can break up the process into five steps: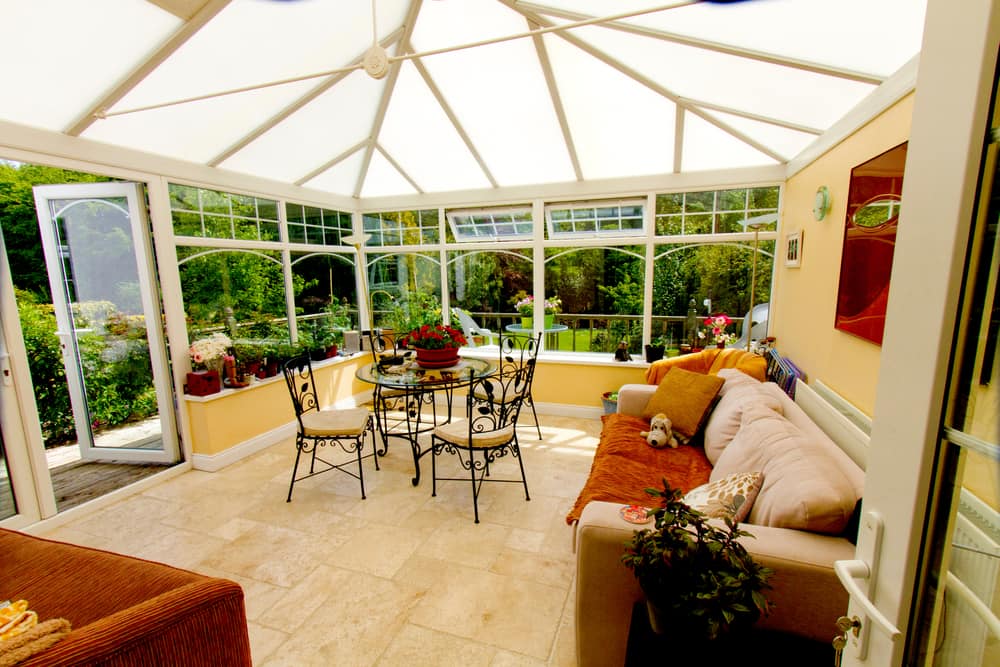 Determine the size and location of your sunroom
It should be planned in the part of your porch that catches the most sunlight and has the best view of your garden or landscape. Keep in mind, you may wish to retain some privacy, therefore you'll probably want to save your sunroom for the backyard away from the street.
Decide if you'd like a three-season or four-season sunroom
This will dictate whether you'll include additional heating and electrical systems, and whether you'll build a half-wall to include these installations. For a four-season sunroom, you'd have to invest more in thermal insulation and HVAC.
Ensure the sunroom structurally fits with your house
You don't want the final result to appear out of place, so it's best to continue similar architectural elements and principles into the addition, continuous with what's existing already. A well-designed sunroom should follow rules of continuity and consistency with the rest of the structure.
Pick the most appropriate doors, windows and skylights
Your sunroom will be the space with the most glass surfaces in your home. For that reason, choose quality and energy efficient skylights, windows and doors. Don't forget to include window screens and blinds, as you'll need them when the weather is sizzling hot.
Plan details and finishing touches
In this final stage, you fully personalize and select the preferred flooring, molding, electrical outlets and lighting, sidings, window decor and other final details. Additionally, clever landscaping will create visual intrigue surrounding the new structure and will also enhance your home's curb appeal.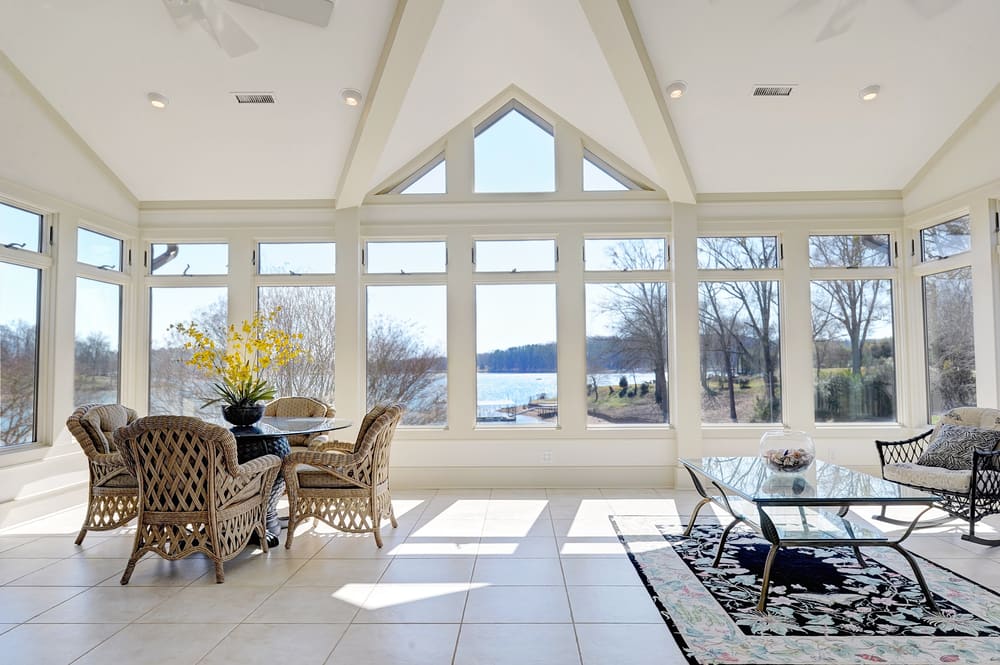 Where can I find a dedicated team that specializes in home additions in Oklahoma City?
Once you have a clear concept and idea of what your home extension project would look like, all you need to know is who to call. Fortunately, if you live near Myriad Botanical Gardens or in another part of Oklahoma City, you can count on Ten Key Design Build. 
Whether you'd like to add a luxurious master suite to your house, build an accessory unit for your in-laws, elderly relatives or guests, or expand your existing kitchen or bathroom, our team of driven and experienced professionals will be happy to assist you. We can provide you with detailed design, hassle-free project management and cutting-edge materials to achieve lasting results.
Book your free in-house consultation with Ten Key today and kick off your home projects without delay!