A new bathroom addition is a great way to enhance the look and feel of your home with a stunning new design that has all of your favorite features. There's plenty of ways you can give this intimate space its own unique style. Bathroom additions can be built in a wide variety of styles, from modern and contemporary to rustic or traditional.
Most people go for a look that matches the rest of their home while taking into account the specifics of the space, like its size and layout. Homeowners in OKC can count on excellent bathroom addition services to help them find the style that best suits their space.
If you'd like to include some of the most cutting edge trends in your new bathroom, read on to find out how to create a tailored space that fits your aesthetic and practical needs.
What are the best bathroom designs for my home?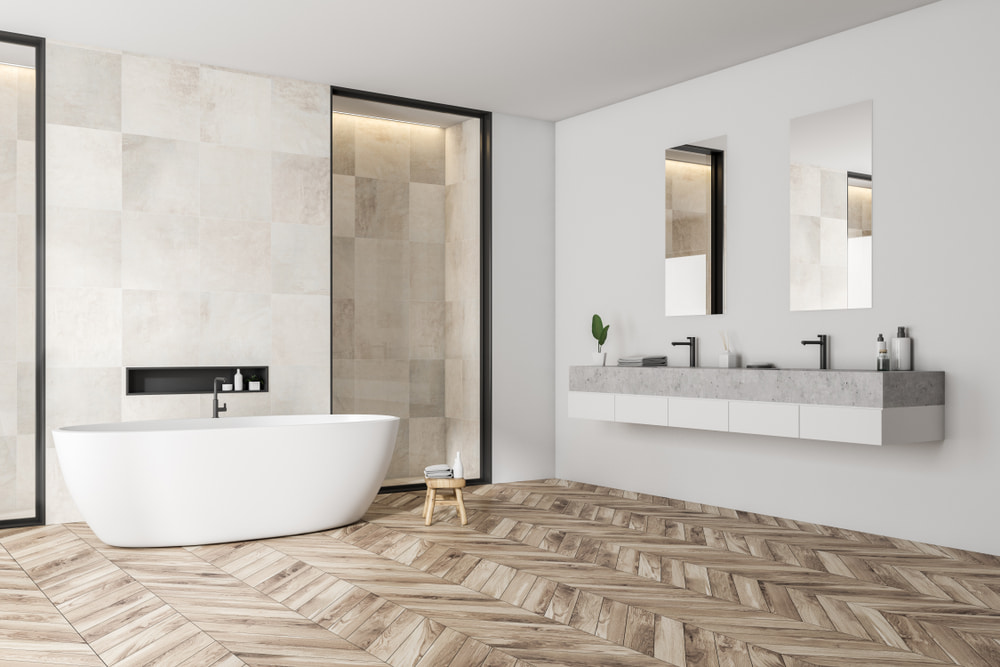 While each home and family is different, there are quite a few stylish options that are growing in popularity at the moment. Here are a few of the best upgrades to consider for your bathroom addition.
Integrated sinks: These sinks are built into the countertop, offering a modern, streamlined appearance that can take the atmosphere of your bathroom to the next level.
Dark floors and walls: Striking charcoal or deep chocolate can be great additions to your new bathroom. If you carefully implement them in the overall color scheme, they can bring in a beautiful balance or be a bold centerpiece.
Polished chrome faucets: These fixtures are gaining traction because they're modern, stylish, and elegant all while being extremely durable and non-porous. It's naturally shiny, which makes it resistant to tarnishing and complements the other colors in your bathroom.
Wooden cabinets instead of plastic ones: While plastic cabinets are a solid utilitarian choice, they pale in comparison to beautiful, tailor-made wooden cabinets. They're excellent quality and can be made to measure so you can make the most out of the space at your disposal.
Wood paneling on walls: Wood paneling with a natural looking texture but smooth finish complements both the traditional and the modern bathroom well, adding a bit of warmth to create a cozy oasis. You do need to be careful to place it in areas that don't come in direct contact with water.
Large tiles: While it may seem counterintuitive, larger tiles actually make your bathroom look more spacious. They look sleek and come in a wide range of colors and materials to choose from.
Back to nature outdoor feel hammock baths: Hammock baths are creatively designed fixtures that can make you feel as if you were lounging somewhere out in the open. They offer a superbly relaxing experience that can't be matched by a regular tub or shower.
Freestanding tubs: If, like most people, you enjoy relaxing bubble baths, freestanding tubs are another possibility. They provide a touch of luxury and transform any plain space into a true sophisticated retreat.
Which company in OKC provides streamlined bathroom addition services?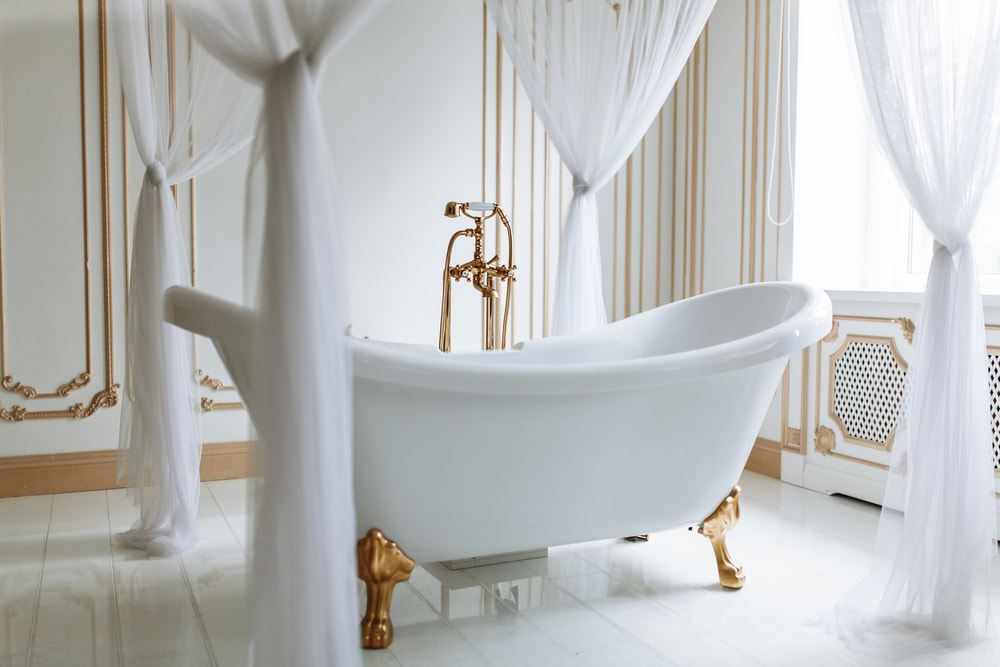 Here at Ten Key Home & Kitchen Remodels, we make sure you receive all the benefits of a bathroom addition by applying an expertise-based, customized approach to each project. Our degreed designers will make sure you settle on a design that matches your needs while avoiding all the common pitfalls of bathroom additions. They'll go over your ideas with you and make expert suggestions to help you finalize your vision of your home.
We'll also oversee and manage the whole project in full, including permit application, the selection of materials and fixtures as well as the building stage, where our experienced builders bring your dreams to life. Take your kids to Goodholm Park and spend your free time relaxing while we handle the details of the project. Give us a call today!