Can a small kitchen be as functional as a large one? Well, you better believe it. While it's true that redesigning a compact kitchen is slightly trickier than remodeling a more spacious one, you can get fantastic results with some creativity and meticulous planning.
To make sure you get the kitchen of your dreams, you'll need to hire the right kitchen remodel contractors in Northern OKC to construct it. You'll also benefit from knowing a few expert tips for designing small spaces.
Keep reading for some of the best tricks to use when you're designing your small kitchen remodel. You'll learn how to make the most of your modest square footage.
How can I make the most of my small kitchen?
Since there's no room to spare, you have to be very careful about every aspect of your new kitchen design. Here are some suggestions for creating the perfect small kitchen.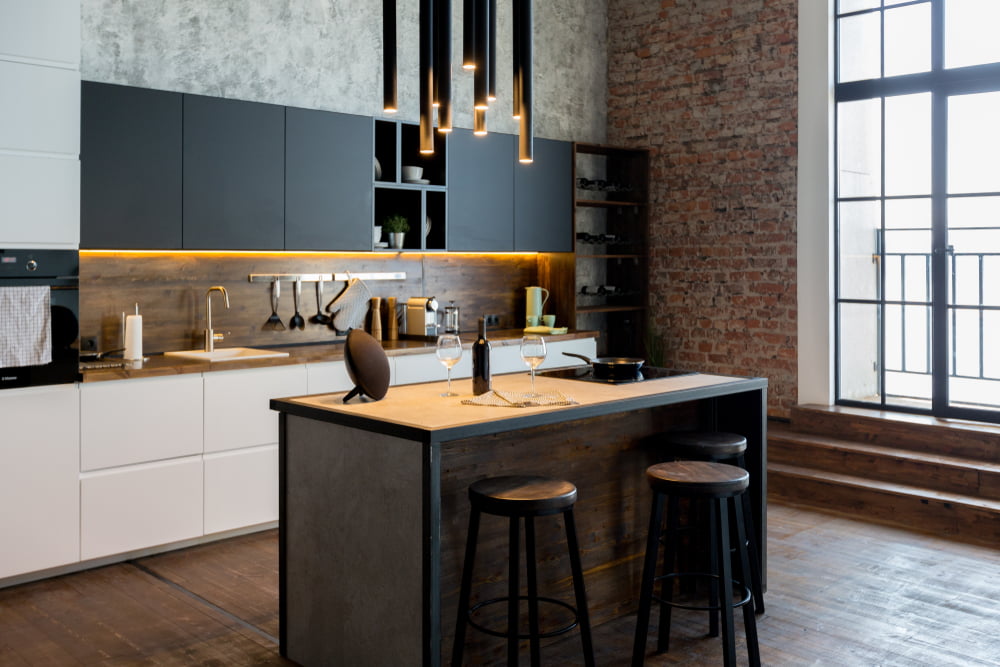 Functionality is key
Functionality should always be your top priority, so think about how each item will be used and where it will be placed in your kitchen. Since every item will take up valuable space, make sure no inch is wasted.
Ensure that you have enough room to open drawers and cupboards and move around the space freely. Look into the advantages of different appliance placement options and see what could work for you. Consider clever storage options, including pull-out spice racks, wall-mounted pot rails, as well as tailored shelving and drawer designs. Take advantage of the vertical space that's at your disposal.
Prioritize carefully
Think about how you normally use the kitchen. This will help you create a design that matches your individual needs. Are you really into baking, so you need to fit a double oven in the design? This may mean you'll need to give up another item, like a microwave or a double sink. The key is to be realistic about your choices. While you probably won't be able to have it all, being particular and patient while you plan will help you maximize the design's functionality.
Open up the space if you can
Sometimes, it's possible to open up the kitchen into an adjoining room and add an island. While this won't actually expand the kitchen itself, it will create an airier vibe and make it appear more inviting. In addition, this adjustment will connect the kitchen to your dining or living room. This layout can be very practical because it allows you to chat to friends and family while you're preparing food.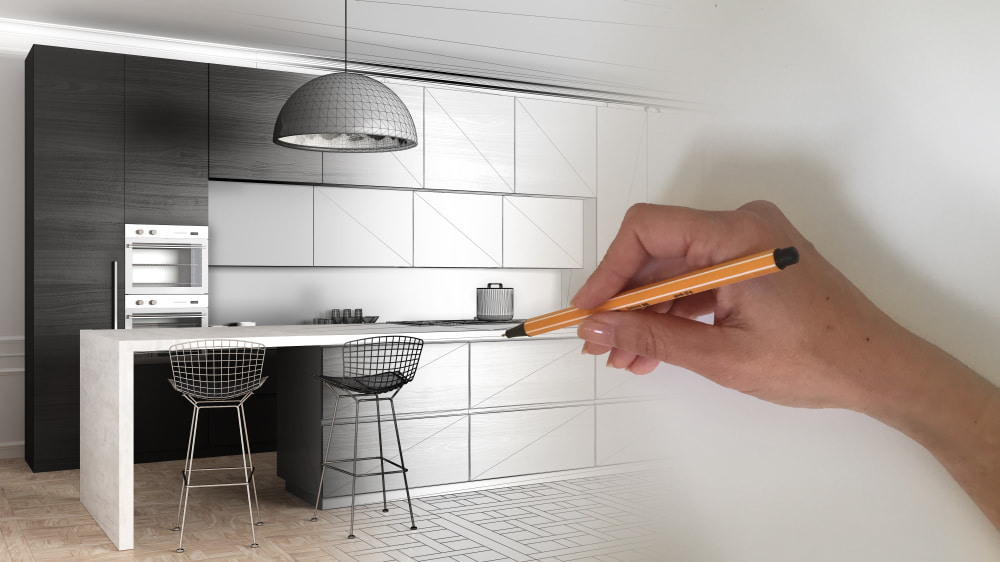 How do you make a small kitchen look bigger?
Here are some tactics you could try if you'd like to visually expand your kitchen:
Open it up to your back porch with a sliding glass door.
Although it may seem counterintuitive, go for larger, not smaller tiles.
Use the same material for the countertop and the backsplash.
Use glass cabinet doors.
Maximize natural light.
Paint the walls a bright, expansive color.
Who are reliable kitchen remodel contractors in Northern OKC?
Ten Key Design Build has a team of competent and dependable remodelers who'll help you avoid all the common kitchen design mistakes. We'll handle the whole remodeling process, making sure that every piece of the puzzle fits perfectly. If you put us in charge of your project, you'll be able to completely relax while visiting the Science Museum of Oklahoma or exploring other attractions in your area.
Rely on our team's skills and experience and take our handy financing opportunity to finally get the kitchen you deserve. Give us a call today!